Unlike last year, we will not hold any formal balloon release ceremonies this year on the anniversary of Mark's death.
If you do a balloon release, Memorial push-ups, drink a Chick-fil-A milkshake, skydive, or any other event to honor Mark on this day, please share your news and pictures. Also, if you do a balloon release, please attach a note stating the purpose and directing whoever finds the balloon to Mark's web site and ask them to comment, telling us where they found the balloon. You can see some responses from last years releases by clicking the link in the first paragraph.
We thank you for your continued support and for honoring Mark. Please continue to honor him by honoring all our military, past and present. We never want to forget him, his example, and his service.
Also, we are still working on a book on Mark's life. It will be a straightforward biography, which will be released in the next year.
When I look at this picture, I see two proud parents and loyal son – focused on his upcoming tasks to eliminate terrorists. After all, this was taken a few weeks before his deployment. He was determined to excel at his assignment and was in the best physical shape of his life.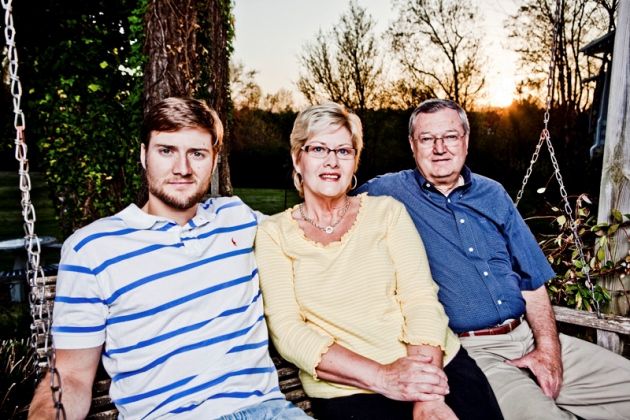 Below is friend Michael Andrew releasing a balloon on the beach in Maui. He and Mark spent a lot of time together when Mark was in college at UA.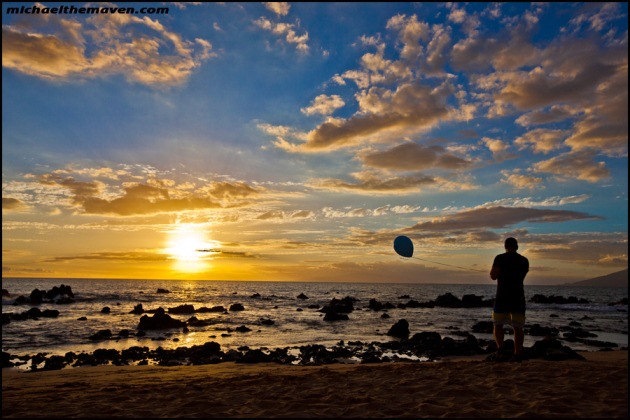 Our family released balloons too–some in Destin, FL and some in Haleyville. We also ate at Chick-Fil-A, and then Dad, Terri, and Thad went skydiving again. It was a fun day. This is us after landing. In the picture is Matty, who jumped with Terri. He is a TACP in the USAF and knew Mark. He, and all the folks at Skydive Alabama, are very nice and they were grateful for Mark's service. They even let us release a balloon from about 13,000 feet in the air.
Mark loved skydiving and made his first jump right here at Skydive Alabama (this was before he got paid to jump from planes). The owners and employees here are great Americans and we highly recommend using them.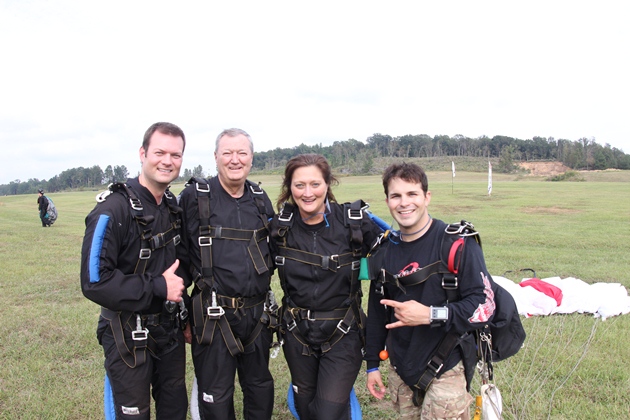 Flag at half staff at the Forester home.