The link below has the names of all the sponsors for this year's race. These businesses recognize that freedom is not free and deserve our support. Thank you sponsors!
Honey Badger contributed 100% of their sales from the race to Mark's foundation. They are also donating 100% of their net proceeds from their Liberty water bottle sales, to The Mark Forester Foundation.
Please visit their web site to learn more about Honey Badger performance energy drink.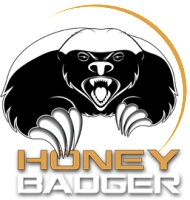 We are also very grateful to Daryl Rowe and Southland Safes for donating the gun safe that auctioned off. Thanks to his generous support, we raised enough money for another scholarship. The winner of the gun safe was Randy Kilpatrick.