The annual Mark Forester Price of Freedom Race will be Saturday, May 19, 2018, beginning with opening ceremonies at 8:00 am with first race starting at 8:30.
The purpose of this race is to celebrate Mark's life and to raise money for The Mark Forester Foundation.
The race will take place in his hometown of Haleyville, AL. We hope you will join us!
It will begin and end at the Haleyville High School football stadium. The address is:
Haleyville High School
2001 20th Street
Haleyville, AL 35565
Registration below:
Here are the tentative race times:
8:30 am – Half marathon begins
9:00 am – 5k begins
9:00 am – Double dip begins. This means runners participate in the 5k and 10k (can't do the same race twice).
10k to follow
1 mile fun run to follow
ACTIVE MILITARY can race in any or multiple races for $20. See this option when registering at link above.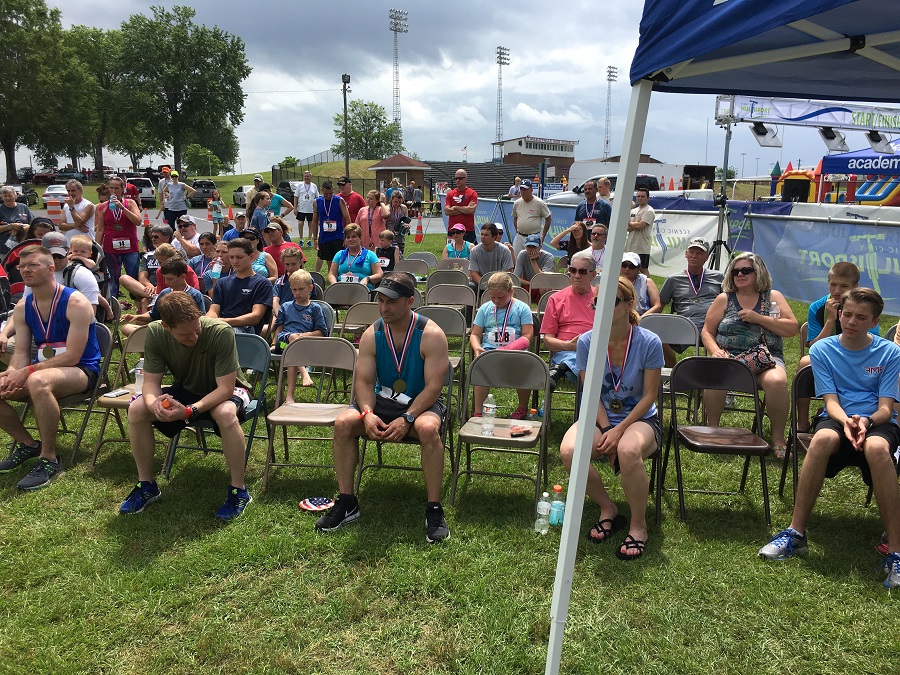 If you will be visiting Haleyville for the first time, here is a link with city information. Haleyville Chamber of Commerce
For all military participating in the walk or race: you have a place to stay at the city storm shelter, just like the last few years. However, if there is severe weather, it has to be opened to the public.
Here are hotel options for the area:
1. The Fuller House Bed & Breakfast – Haleyville. This is a new amenity in town. Has 4 rooms, multiple beds. 205-269-7590. Address: 3315 Newburg Road, Haleyville, AL. Fills up fast.
2. Imperial Inn (formerly Windwood Inn) – Haleyville. This is an old hotel right in town. Phone 205-486-5205.
3. Hampton Inn – Winfield (27 miles away). Phone 205-487-1270.
4. Best Western – Russellville (27 miles away). Many of Mark's teammates have stayed here for previous events. Phone 256-332-1002.
5. Hampton Inn – Jasper (40 miles). May be best for those coming from the south (if you can't stay in Haleyville). Phone 205-221-3334.
Register below:
If you want to mail in your registration and payment, you can download the form below: