Pictured are (L to R): Brad, Tyler, Bret, and Bo Knight. They are long-time close family friends who we want to give special thanks to for their donation to The Mark Forester Foundation and their help with the Race and Memorial Walk. They were presented with this picture of Mark in appreciation for their generosity. In addition to being family friends, they represent Door Components LLC of Haleyville.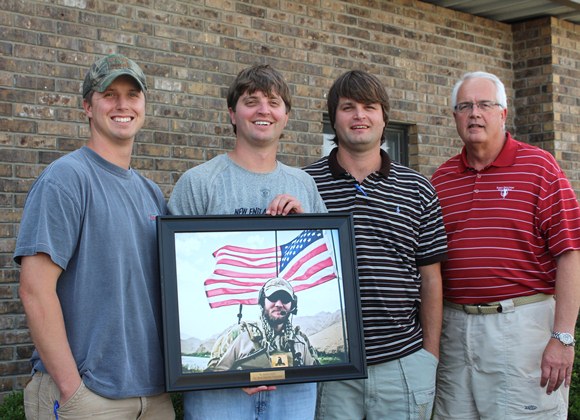 Below is Dr. Richard and Joyce Gurich who were also very generous to Mark's foundation. They are good friends and also represent Tuscaloosa Nephrology Associates, P.C.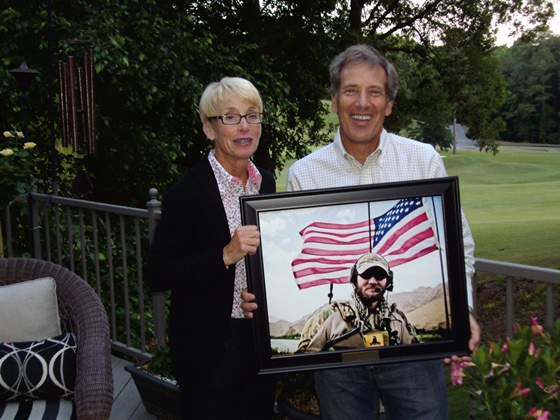 Below is Andy Israel of Merrill Lynch. He and his company were big supporters of the race. Andy is from Haleyville and completed the 10k.
These individuals and businesses are supportive of our military and our fallen and deserve our support whenever possible.