It has become a family tradition to visit Haleyville's 'Christmas By The Lake' each year. The City and Fire Dept do a great job putting it on and volunteering a lot of their time. Many of the Forester grandchildren were able to get their picture made with Santa this year.
We encourage you to support this cause if you can ever visit the city during the Christmas season.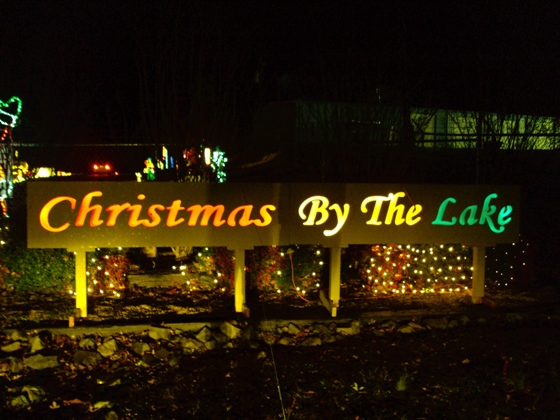 As visitors drive thru the exhibit at the City Lake entrance, they will see this large picture of Mark on their right; and just past it is an LED-lit "We Support our Troops" sign and flag.
From our family to yours, we wish you a Merry Christmas.