When thinking about the 1-year anniversary of Mark's death, Terri wanted to do something fun, like skydiving, because Mark loved it. And since Mark's first jump was at Skydive Alabama in Cullman, it made sense for us to do this to honor him. We wanted to celebrate life, and especially HIS life.
Our dad, Ray, along with sister Terri, and brother Thad were able to jump. We were also joined by Mark's friend from college and Captain in US Army, Jason Stanley, and family friend Jonathon Bass. It was everyone's first time jumping and it was well worth the experience.
We wish our other brothers, David and Joseph, could have joined us, but they will next time.
We received excellent service at Skydive Alabama. They were very efficient, the staff was very friendly and they were grateful for Mark's service. We especially thank Paul for his generosity to us and for taking care of our family and friends. We recommend Skydive Alabama to anyone who desires to jump.
Below is Terri, Ray, and Thad before jumping.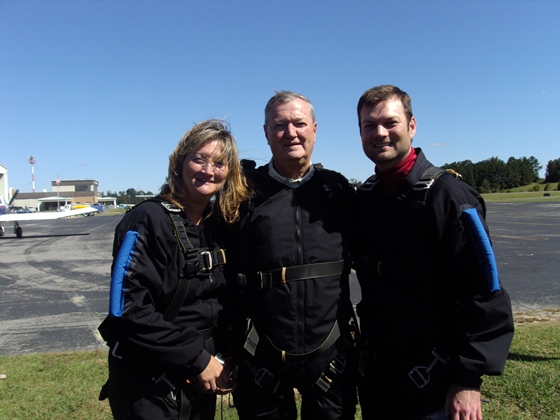 Below is the complete jump group, including Jason Stanley and Jonathon Bass.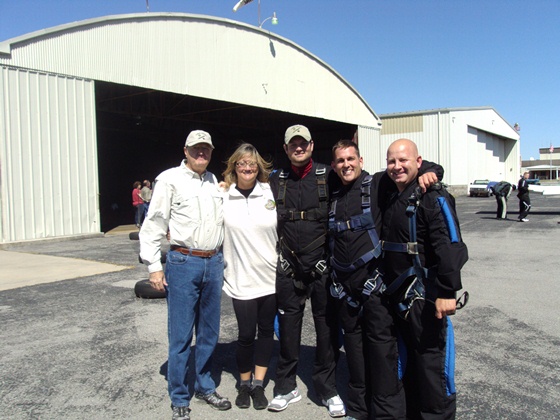 Family and friends who joined us.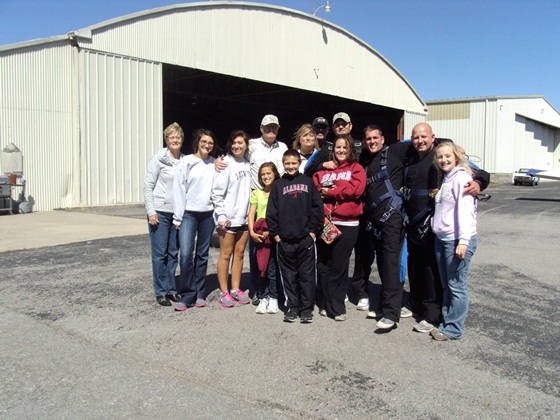 Dad in action. He is 71 years old and said he'll go again when he's 75 and then 80.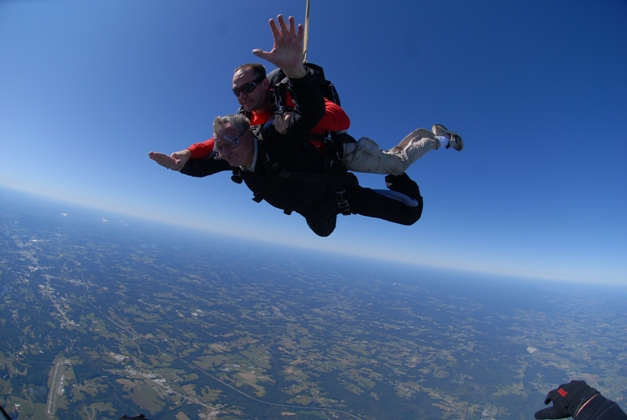 Mark's poor sister had to be forced out of the plane. But once she was in the air, she loved it, even though she wouldn't look at the camera. Notice the inital drop was a little rough.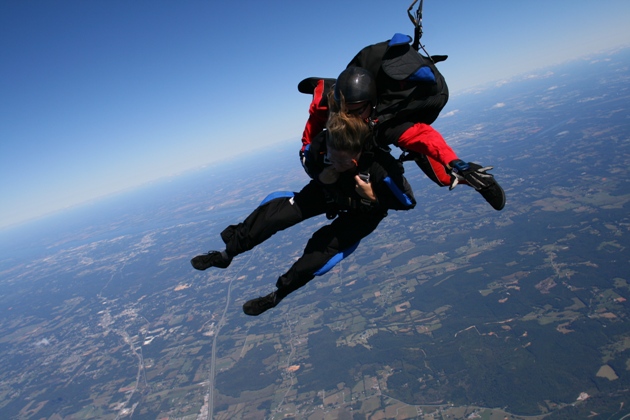 Me (Thad) in action. My photographer and instructors were great. Funny that my instructor's name was Eddie. I told him about Mark's dog Eddie.
It's obvious that skydiving is extremely fun, but doing it in Mark's honor made it exponentially better.