Our good friend, teammate of Mark's, and American Hero Ish Villegas, was awarded the Silver Star Monday, July 22. This is his second Silver Star during the Global War on Terror.
Ish was the Combat Controller who trained Mark when he arrived at Cobra in May 2010. At that time, he'd been a CCT for 13 years and had multiple deployments to Afghanistan. He was a good man for Mark to learn from.
You can get the most concise information regarding his citation by reading the Air Force Times here.
Below is Ish with our niece Ellie Forester, taken after Mark's 32-mile walk in May.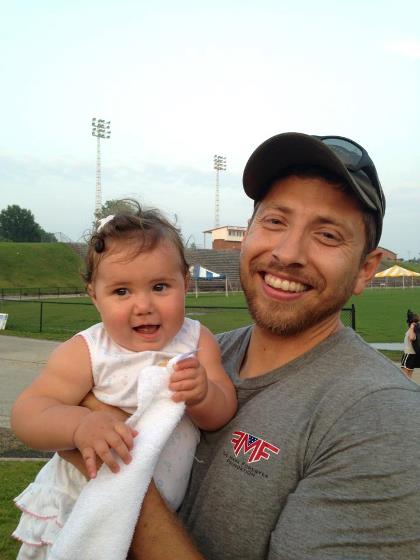 Not only is he an experienced and skilled operator, he's also genuine and selfless. He was one of Mark's teammates who delivered his belongings to us a few weeks after Mark's death. And when Mark's body arrived in Haleyville from AF Mortuary Affairs, his "new" haircut didn't look good–it just wasn't our Mark, so Ish let us use one of his red berets–and Mark was buried with it. You can learn more about Ish in Mark's upcoming biography, My Brother in Arms.
By clicking here you can read more about Ish and his previous Silver Star ceremony in 2011.
Click the link below to read his Silver Star citation.