On October 27, 2011, our friend, Ish was officially awarded the Silver Star for his heroic actions during a 16-hour firefight on September 24, 2009. When you read about this firefight, you will be amazed at how he controlled several aircraft, all while taking fire from the enemy and using his personal weapon. He also ran thru an uncleared IED mine field, so he could get in better position to protect his team.
You can read more about Ish's ceremony by clicking here.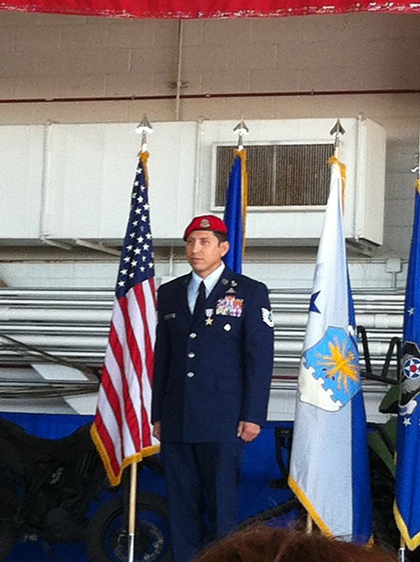 Air Force Chief of Staff Gen. Norton Schwartz presents award.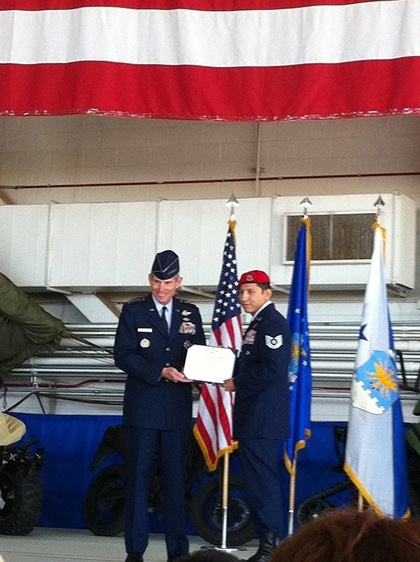 Below is Ish's Silver Star medal. We have been fortunate to have Ish in our home several times and we are humbled at his selfless service. He was also a teammate of Mark's and spent a few weeks with him when Mark first arrived at Cobra. He showed Mark what equipment was best, how to wear it, and much, much more. He is a great American.
Last year he completed the 30-mile Memorial Birthday Walk with a badly injured ankle. He had surgery just before Thanksgiving, so he won't be taking part this year, but we look forward to having him at the event anyway.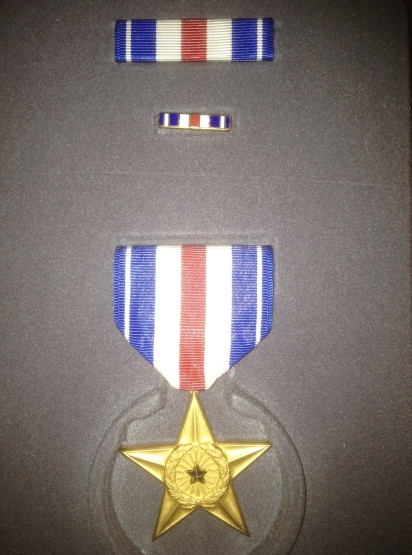 Click link below to read his Silver Star citation for the specifics of his actions. It is remarkable.
Ish with Mark in Afghanistan, before going to work.