First of all, yes, this is a change from previous years. We are no longer adding a mile each year to represent the age Mark would be that year of the walk. Due to logistics and manpower concerns (and soon to be running out of daylight), we are changing the name of the walk to the JAG 28 Birthday Walk. Therefore, each year we will walk 28 miles, which represents Mark's retired call sing, Jaguar 28.
Begins at 6:00 am sharp.
The route will begin and end at Haleyville High School. This walk is about remembering our brother on his birthday, and putting our bodies thru some pain in his honor. We welcome anyone who wants to participate. The entry fee is $40 and supports The Mark Forester Foundation. We will carry the same baton as previous years. We anticipate the walk taking about 10.5 hours. There will be staging areas every 5 to 8 miles with water.
You can view the photos section for galleries of previous walks.
Registration: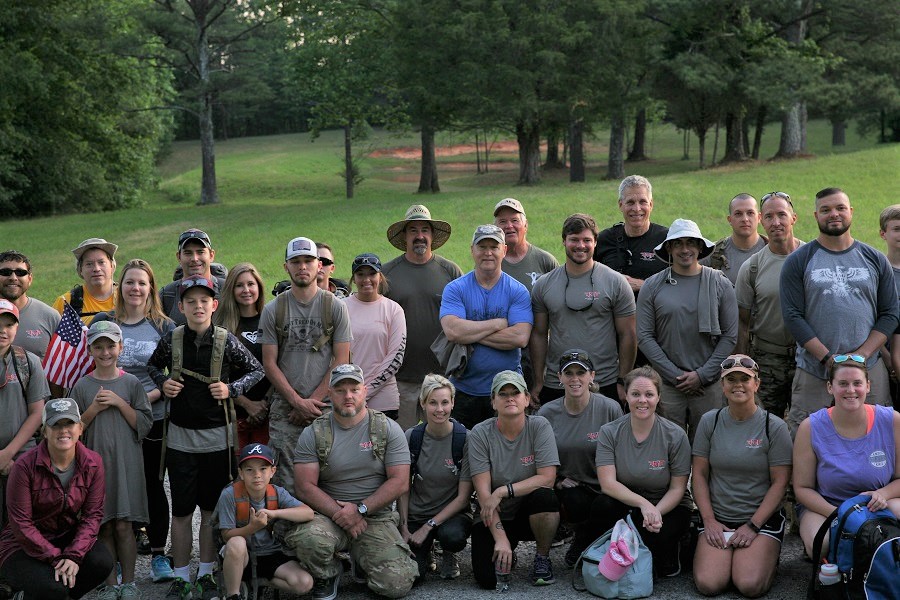 Here are a few more specifics and suggestions about the walk:
-To be clear, the Half/10k/5k/fun run race takes place this day too. The first race begins at 8:30 am. You CAN'T participate in the walk and the run. They are completely separate events
-Parking for the walk will be at the Haleyville High School main lot near the electronic sign
-If you plan to participate, please register on line so that we can prepare adequately. Registration link is above
-Begins at 6:30 am at electronic sign at Haleyville High School. Please be there early to get your t-shirt.
-There will be staging areas every 5-7 miles to eat a snack, drink, change socks, etc. We anticipate making each stop at the staging areas as quick as possible–10-15 minutes
-We will have a police escort. If anyone gets too far behind the group, they will need to be picked up by the trailing car and taken to the next staging area. If we get too spread out, the police are concerned for our safety
-We suggest bringing socks to change at every staging area
-If you have valuables and don't know where to keep them, you can put them in the trailing car, which will follow the group the entire walk
-You need to bring your own blister kit and first aid kit. Also, if you want power/energy bars, you will need to bring your own. We can only provide water, Gatorade, some fruit, and lunch
-The weather this time of year can be very comfortable or hot; but I'd recommend to be prepared for some heat and humidity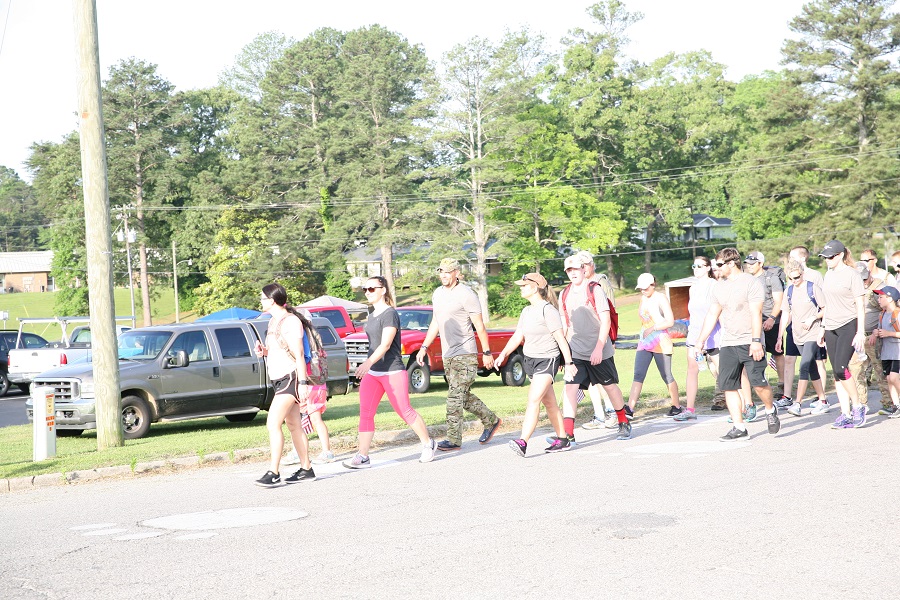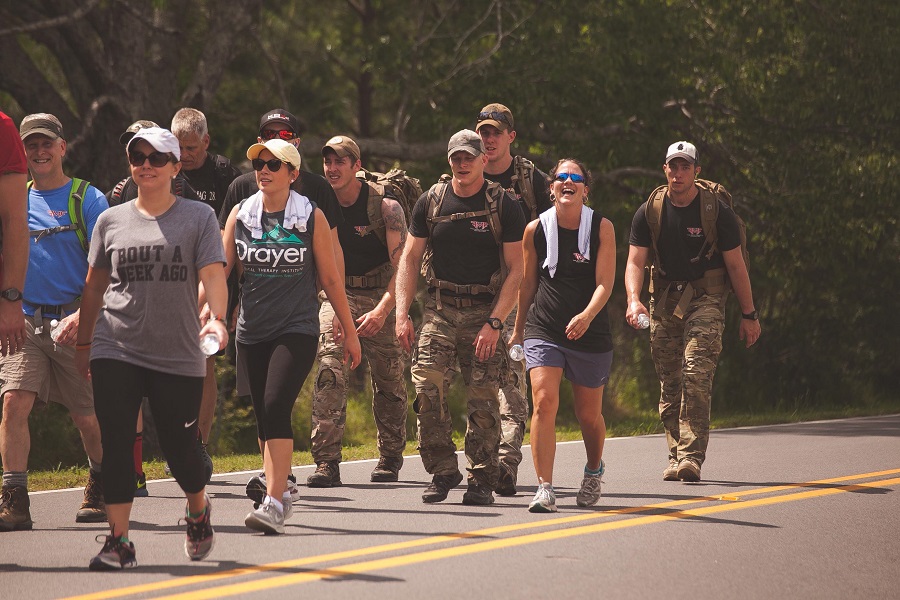 Download the walk route below: