JAG 28 rifle giveaway on May 18 after the Price of Freedom Race and JAG 28 Birthday Walk (about 5:30 pm).
Tickets available at Alabama Title and Pawn in Haleyville, AL or online, link at bottom of post.
Big thanks to Eric Harris of Alabama Title and Pawn and Jeff Flake of Jeff's Southern Gun Works for making it happen again this year.
Tickets are $5 ea or 5 tickets for $20.
Here are the specs:
Upper
Forged 7075 T6 A3 Upper Receiver
Hardcoat Anodizing: MIL-A-8625F, Type III, Class 2
18" 416R Stainless Steel Barrel Aluminium Oxide Blast Finish
Chambered in 223 Wylde, with a 1:7 twist
M4 Barrel Extension
Rifle Length Gas System
Lightweight M-Lok free float rail
.750 Gas Block
MFT Muzzle Device
Radian Titanium Forward Assist
Radian Raptor LT Ambi Charging Handle
Leupold VX- Freedom 1.5-4x20mm Optic
Aero Precision Ultralight Mount
PSA Nitride MPI Bolt Carrier Group
Lower
PSA Forged 7075-T6 Lower
Hardcoat Anodizing: MIL-A-8625F, Type III, Class 2
Milspec Diameter Receiver Extension
Spikes Tactical Titanium Castle Nut
Magpul ACS-L Black Stock
Magpul MOE Black Polymer Trigger Guard
Magpul MOE Black Pistol Grip
Standard Carbine Buffer and Spring
Single Stage Enhanced Polished Trigger
2A Armament Titanium Takedown Pins
Steel QD Receiver End Plate
**Update: as of 8:45 pm central time on May 17, online gun tickets sales are closed. You can still buy tickets in person at the race on May 18**
Input amount of money you're donating, based on # of tickets you want.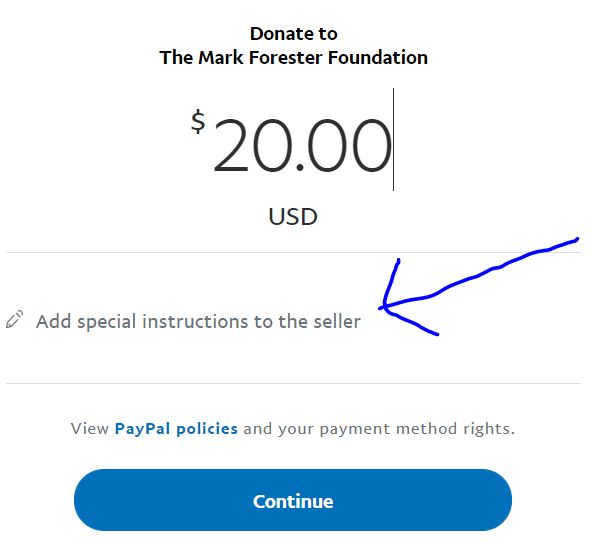 Then, make sure to click in the "Add special instructions to the seller" and put:
JAG 28 rifle plus your phone number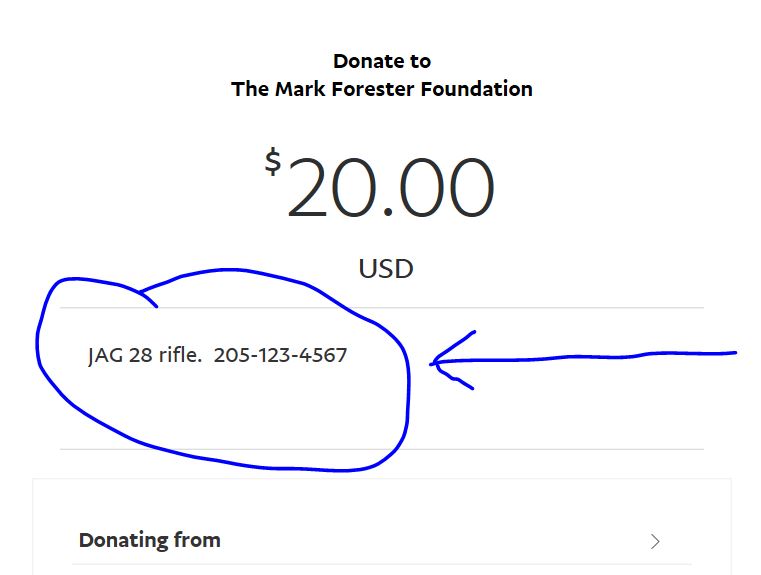 Thank you for the support. You do not have to be present to win. If the gun requires being shipped to a non-local winner, you will have to provide the name and address of your FFL dealer. No charge for shipping, but winner will be responsible for the transfer fee charged by your FFL dealer. This is commonly about $25.