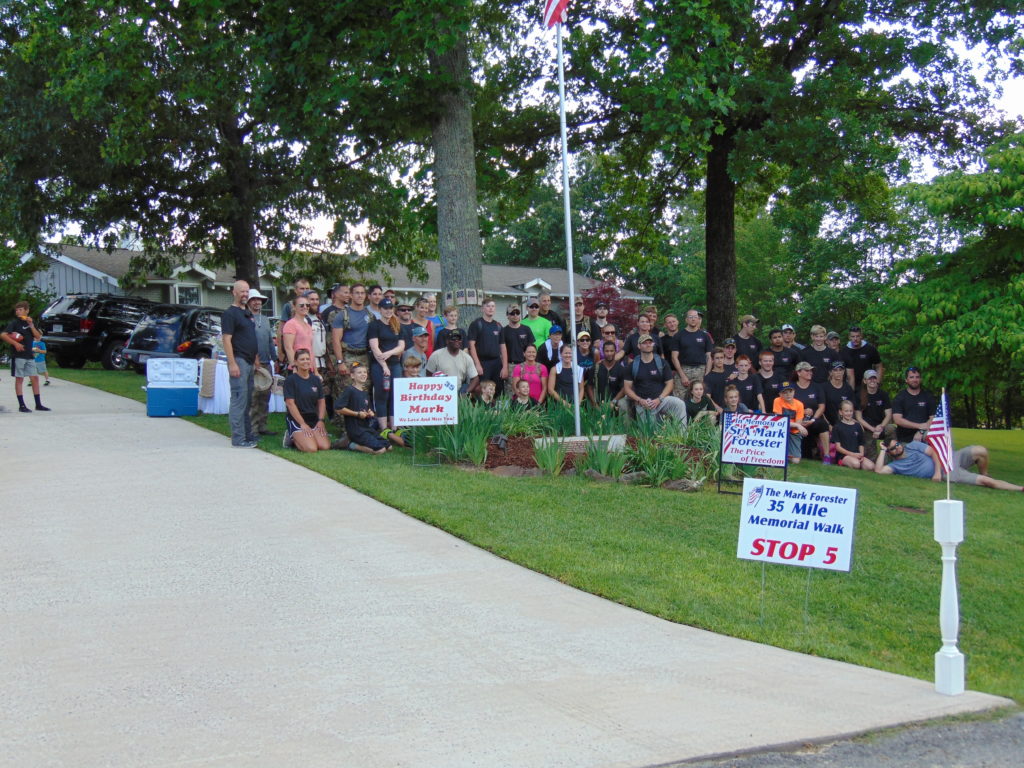 The walk must go on! The Mark Forester Foundation strongly believes in the social aspect of rucking and specifically Mark's memorial walk each year. However, this year we will once again go virtual.
The nature of the walk is to spend time together the entire day–getting in a workout, pushing ourselves and enjoying time together, all in the name of Mark and raising money for his foundation. This has always meant the entire group of 50-70 people remain close together. I love that. But, that's not the situation some of us want to be in this year due to COVID.
Thank you for signing up and for the continued support. Walk where you choose, and with the size group you want. We want to see pictures.
*For those who sign up and complete 28 miles, we will send you a patch that represents what you accomplished. Watch our Facebook page for pictures of the patch, https://www.facebook.com/mark.forester.foundation
You can see pictures from previous walks, dating back to 2011, on this site by going to the gallery.