It's important to know that Mark was a 'rescuer' long before joining the military. From August 2000 to October 2002 he was a full-time missionary for The Church of Jesus Christ of Latter-day Saints in the Oakland, CA area. His book gives some good details about him as a young missionary; unfortunately there are no pictures in the book of that time.
We recently found some new pictures from his mission. These were on a roll of film that was not developed until a few months after Mark's death. It covers the last few months of his missionary service. So at the time of these pictures, he was 21 years old and feeling satisfied that he'd worked his butt off for almost two years and seen success in his efforts.
We don't know the name of the gentleman and his family below, but I would conclude they were people Mark taught the gospel of Jesus Christ to and they chose to get baptized. If anyone from Mark's mission knows who this is, please tell us.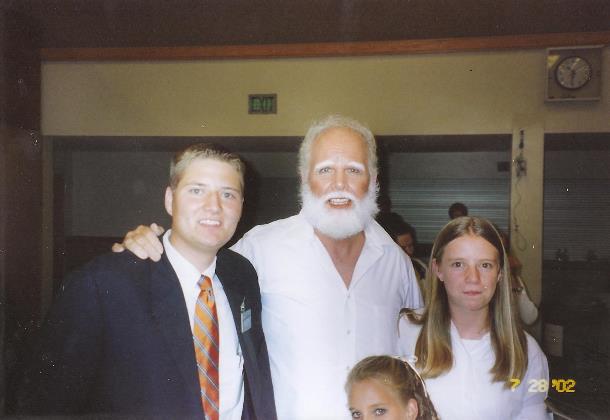 The first thing that stands out to me in the pic below is the date in the lower right hand side–notice it was taken 8 years to the day of his heroic death. As Mark stands proudly during his final few days in Oakland (with the city behind him), I know he felt satisfaction with his efforts to rescue souls. Then, 8 years later, he was still rescuing people, only this time it was his teammates, as well as an oppressed people from Taliban control. His uniform changed from a white shirt and tie to multi-cams, radio, and a high powered rifle.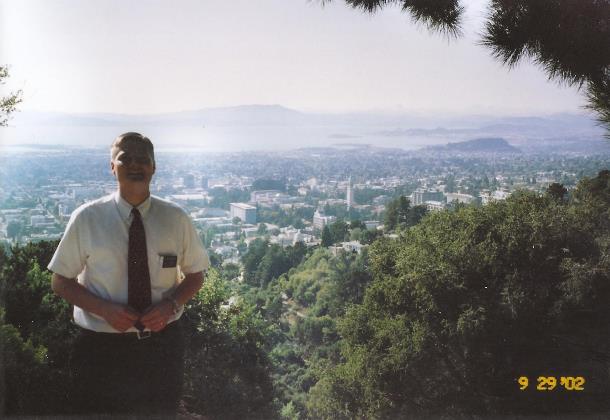 Mark changed his body tremendously before he joined the Air Force, but his mind was always unconquerable, his spirit driven, and his patriotism embedded deep within. He was prepared mentally to fight terrorists long before being prepared physically. That he worked very hard to accomplish and continued to excel until his last breath.
Seeing the city behind him reminds me when mom expressed her concern for his safety before deploying to Afghanistan, and Mark responded, "Mom, I survived two years in Oakland, I'll be fine in Afghanistan." It was a good laugh at the time.
He chose to serve in the military because he wanted to, not because he couldn't find another job and definitely not for the money. He also wasn't motivated by money to serve a mission–he had to fully fund it himself. He, and so many others, make these selfless decisions because they believe in something greater than themselves.