At halftime of the Alabama/Florida basketball game on February 14, 2012, our family was presented with the PING golf bag that Cory Whitsett used to win the Patriot All-America Invitational in December.
In addition to Mark being recognized, Jeffrey Ausborn from Gadsden, was also recognized. He was a pilot in the Air Force and was killed April 27, 2011 in Afghanistan. He left behind a wife and five children. We were thankful we got to meet some of his family, including his saddened parents. Whitsett's teammate, Bobby Wyatt, who placed second in the tournament, presented his bag to the Ausborn family.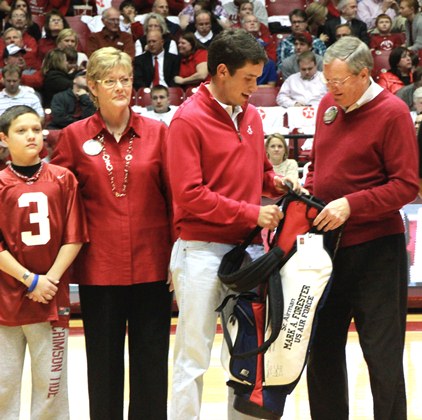 Close up of the bag. All bags used in the tournament were to be auctioned off to raise money for Folds of Honor. We are very grateful to those who donated money for the purpose of having these bags given to the families of the fallen. We were told these bags raised thousands of dollars towards scholarships for Folds of Honor. We thank these donors very much and hope to meet them soon and personally thank them.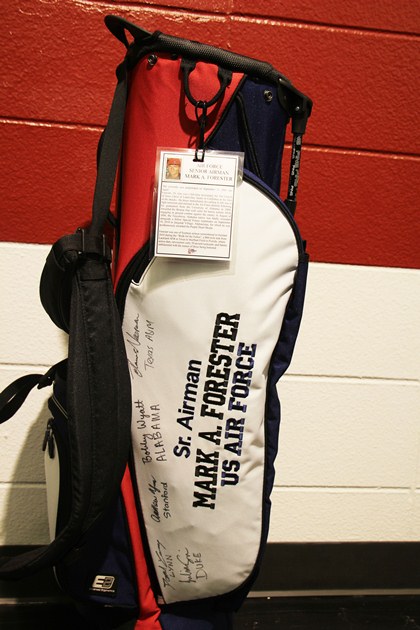 Cory with our parents. He seems to have a bright future in golf. He was recently named to the Hogan Award watch list.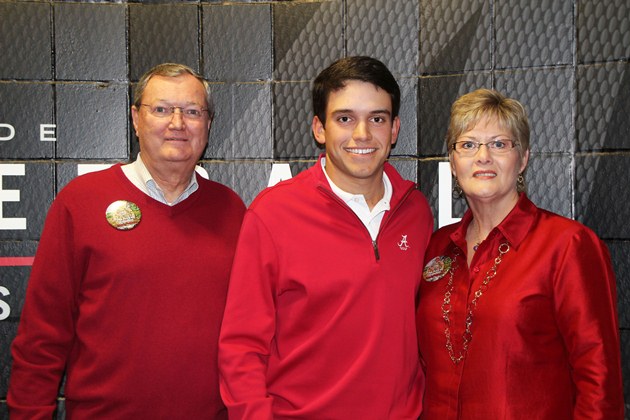 Cory was very gracious and honored that he could represent Mark in the tournament. He expressed his appreciation for the military protecting our freedoms and allowing him to do what he loves.