Mark entered Basic Military Training at Lackland AFB in June 2007. I recall that Sunday that mom and dad took him to Montgomery very well. I knew then that he was going to be put in danger in the near future and it wasn't easy for me to accept.
The picture below is Mark with other trainees that he went to church with on base. He is back row, second from left. When I see this picture, I reminds me of our dad when he was younger. I think he looks just like a young Ray Forester.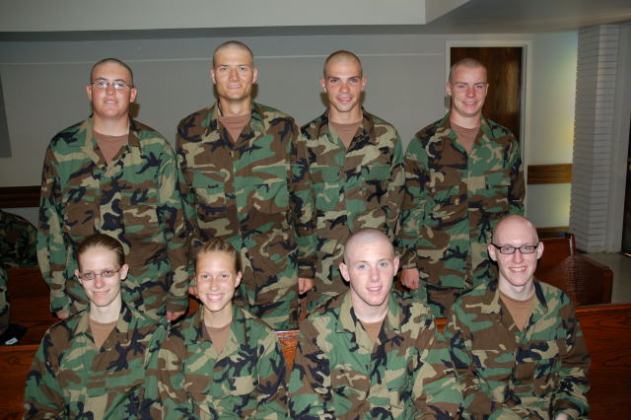 This was sent to us by one of Mark's teammates in the picture directly below Mark, SrA Jordan Fuller. He is now a Medical Laboratory Technician at Tyndall AFB, FL. He recently gave an Air Force Heritage speech on Mark.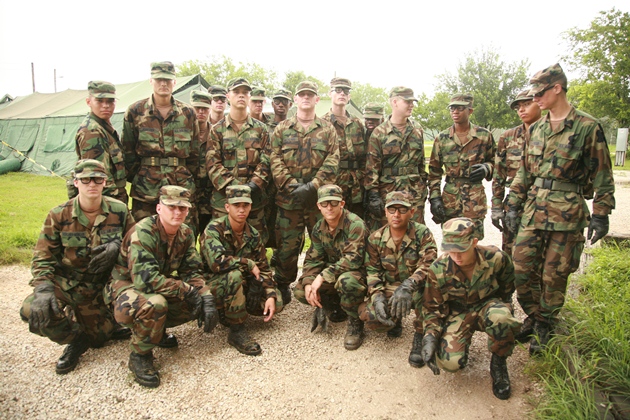 Mark with mom at BMT Graduation, August 10, 2007. Notice how skinny he got during basic training.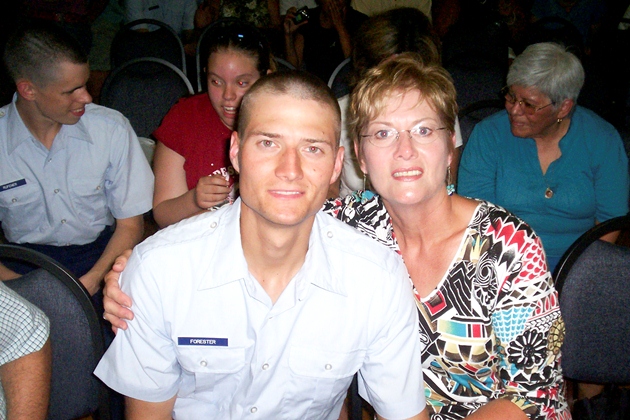 Mark's instructor during basic, TSgt. Amy Shanty. He was 26 years old here, so he was much older than most, if not all, of his fellow airmen. Jordan Fuller told us that Mark always had a level head on his shoulders even when everybody else was stressed out and going crazy.
His favorite memory of Mark in basic was when everyone seemed to be stressed out trying to shine their shoes or make sure their uniforms were good for the next inspection. Mark would pull out a movie script from "Anchorman". He would sit there and read everybody the lines as if he were actually in the movie. Jordan said it put a huge smile on everybody's face. If was almost as if for that brief moment everything was okay and back to normal. He continues, "Mark was great at making people feel safe and secure."
Quoting lines from movies was especially easy for Mark because he had close to a photographic memory. We loved quoting Anchorman, Zoolander, Dumb and Dummer, Rambo, Rocky, Seinfeld, and many other movies and shows.
(fyi the date stamp on the picture is wrong)