For you NOOK lovers, Mark's book is now available to you. Here is the direct link.
It can now be purchased on all these sites and in these formats:
Amazon – paperback, hardcover, Kindle
Books-A-Million (BAM) – paperback, hardcover
Barnes & Noble – paperback, hardcover, NOOK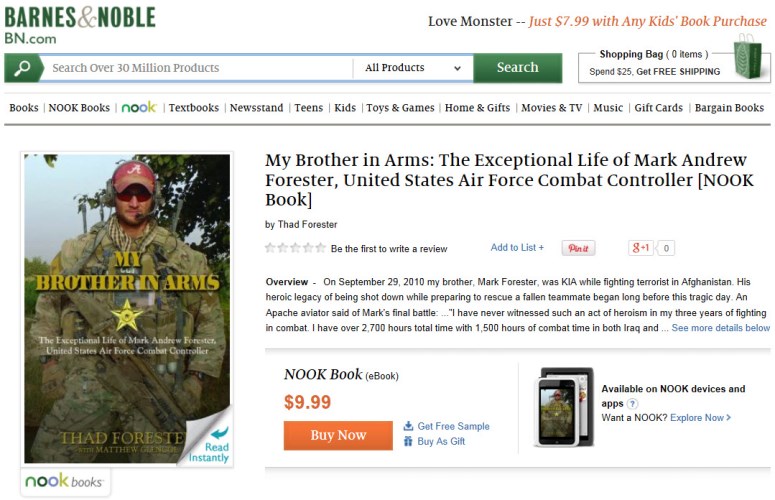 We still encourage you to leave reviews on any or all of these web sites.
Also, the book has gone thru another round of edits, but it will take a short time to deplete the supply chain of current versions. All of the edits are minor so most people probably won't notice any changes from this current edition.
We plan to have available in iBooks soon as well.
Thank you for all the support. For having a relatively new, small publisher (Triumph Press), sales of Mark's book have done very well. We are extremely appreciative to Melanie Davis of Triumph Press for her work in getting the book in distribution.
We are very pleased to have Mark's book in the hands of President George W. Bush. Below is a letter we received from the Bush camp: