The Price of Freedom Race and 31-mile Memorial Birthday Walk were once again great events to honor Mark, and to raise money for The Mark Forester Foundation. They both took place on May 19, 2012 in Haleyville, AL. For the race, you will see pictures of all ages since there was a 10k, 5k, and 1 mile fun run. We really appreciate everyone who participated in both events, as well as those who volunteered and our sponsors. We also appreciate the City of Haleyville, Police Dept, Fire Dept, and Tuscaloosa Track Club. And, we thank race director Lauren Tinker for her hard work on the race.
We had local racers attend as well as from several other states, both civilians and military.
Below, racers pause for the singing of the National Anthem.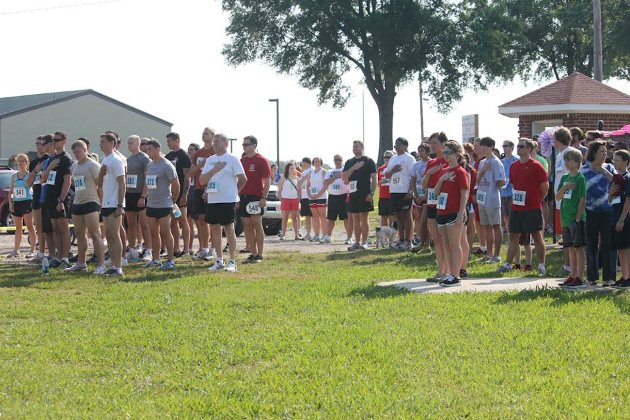 Race photos courtesy of Jessica Burleson Photography, Jessica Riddle Photography and eLah Photography.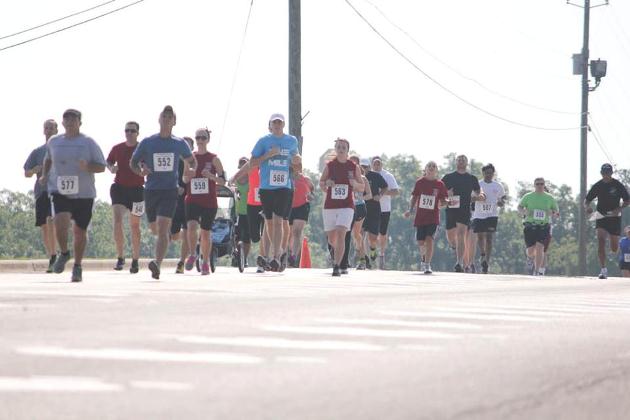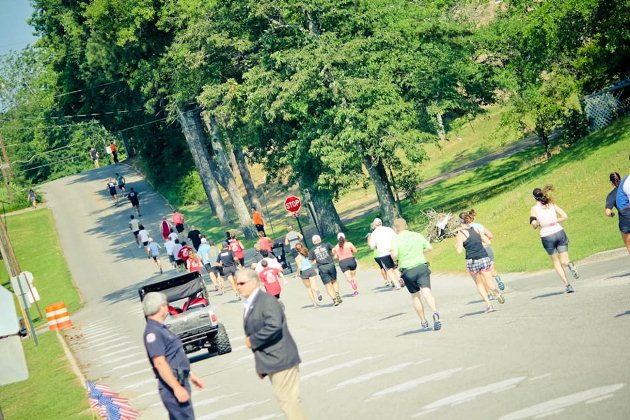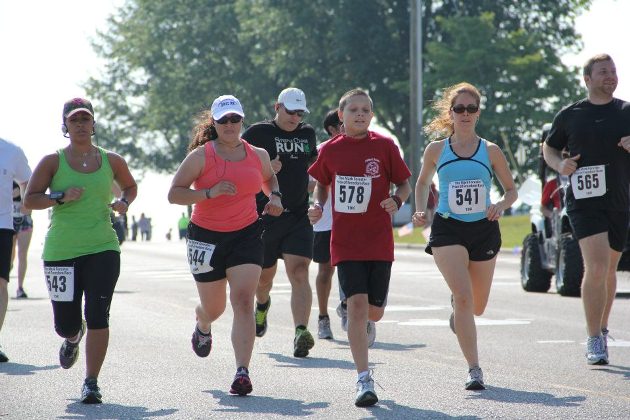 Below picture taken at 6:00 am just before the walk began. We started with 70 people and finished with about 64. It took us 11.5 hours, including 4 stops for rest, food, drink, and to doctor feet. We couldn't have made it so comfortably without the assistance of the Haleyville Police Dept, and all those who drove behind, let us stop at their homes, and loaded/unloaded chairs at each stop.
We had walkers attend from several states–as far away at Washington and Vermont, both civilian and military.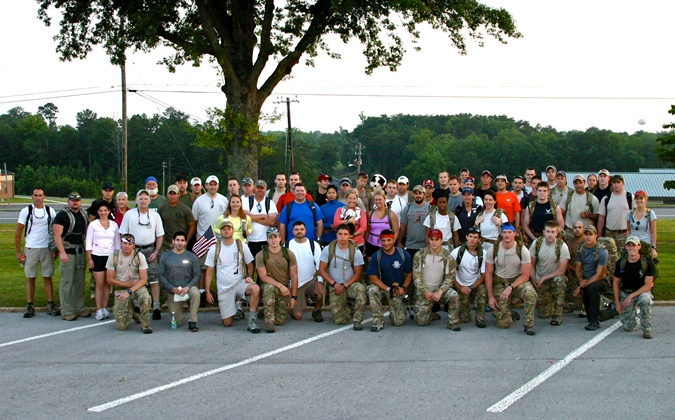 Arriving at first stop.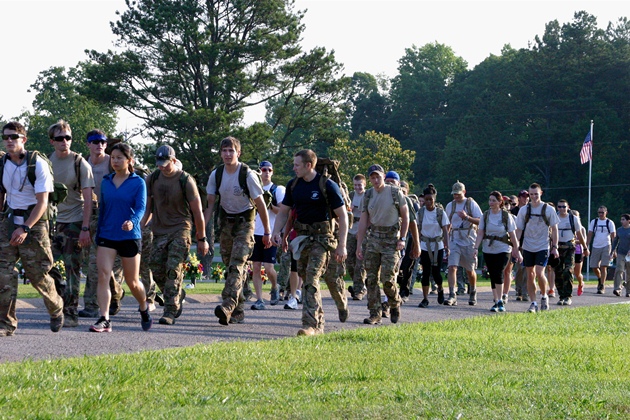 Trucking down Hwy 195.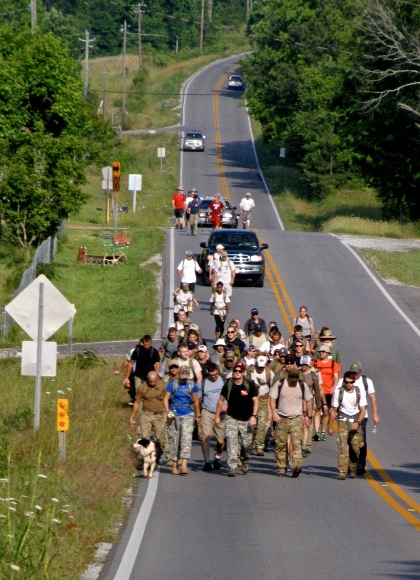 Resting at stop 4.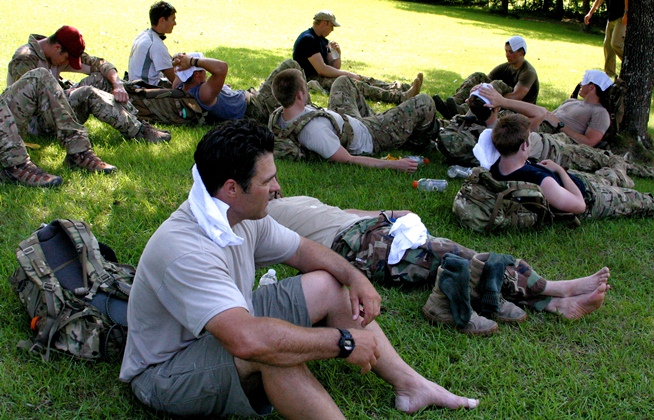 And thanks to Chick-fil-A for providing gift cards and novelties. We are huge supporters of Chick-fil-A and they support our communities and proudly support our military.