Pictures for the race and walk are being added to the photo gallery over the next several days. Thank you to all who participated in the Price of Freedom Race and birthday walk.
Race results/times are posted on the Tuscaloosa Track Club web site.
Age group/male/female winners from the race below.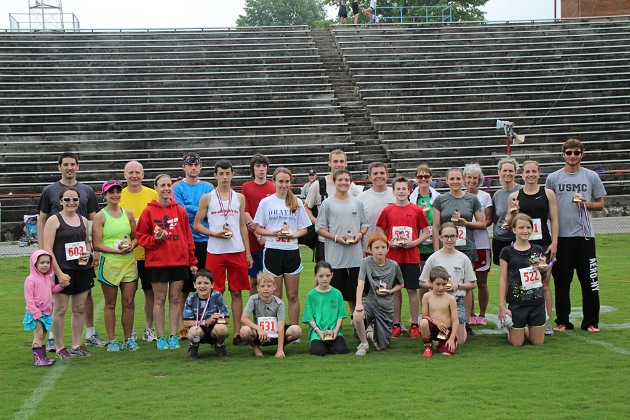 Chad getting five from his nephew.
The walk had 40 participants. The only time it rained was when we were stopped for lunch and were under a covered patio, so we never got wet. It stopped before lunch was over. It was humid, but it was cloudy and great for walking 32 miles in 12 hours 45 mins.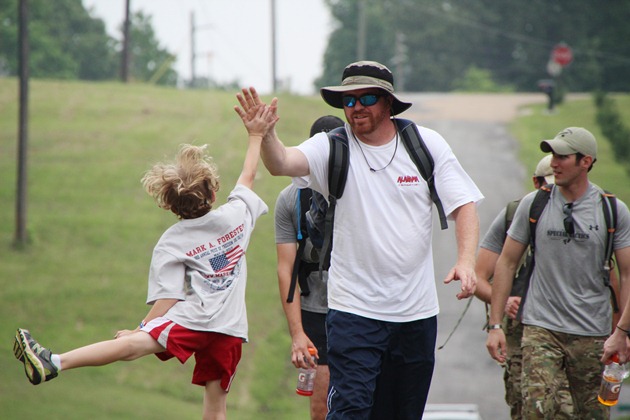 Nearing stop 5, about mile 26.