We had another successful year for the race and the walk. Many pictures are posted here in the 'galleries' section as well as on The Mark Forester Foundation Facebook page. We are very grateful to our supporters, volunteers, City of Haleyville Police, and Fire Departments, Haleyville City Schools and all our sponsors.
As a reminder, race results have been posted HERE.
Below are some of the category winners from the races.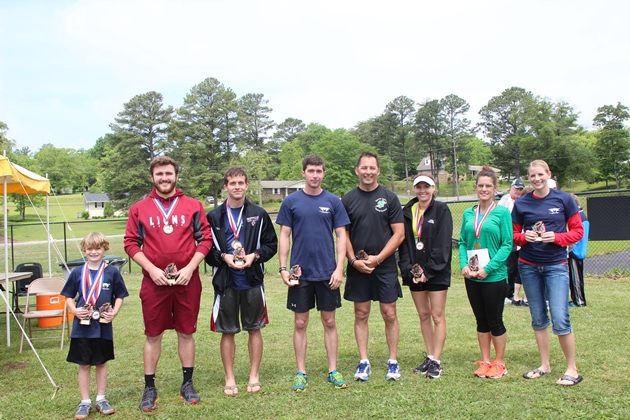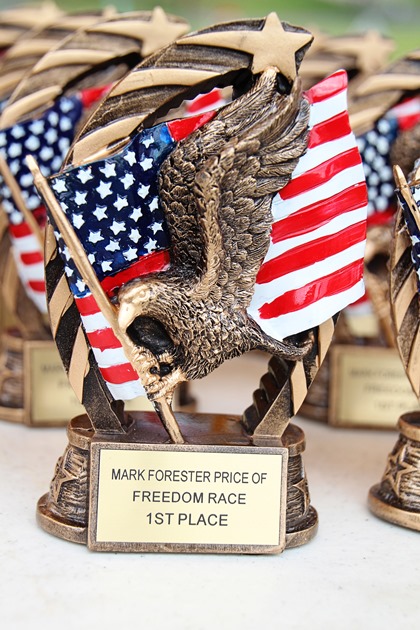 Johnnie Yellock II and Thad. Johnnie alone raised $6000 for the foundation, therefore we were able to provide three scholarships this year. Thank you Johnnie. He walking 33 non-stop miles with no problems is very impressive. He's come a long way since being blasted by an IED in Afghanistan in 2011.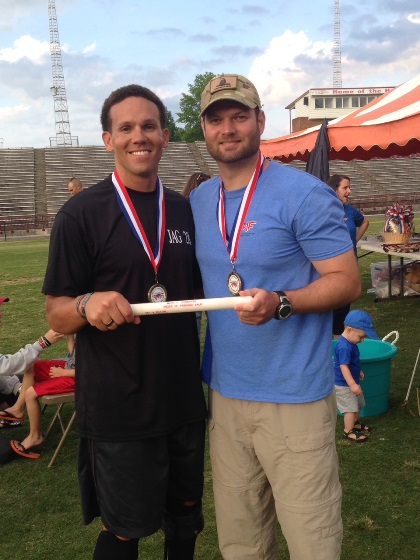 Walkers at stop 5…. only 4 miles to go.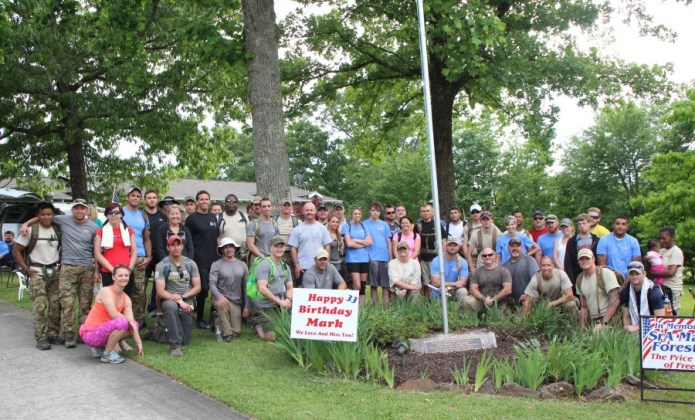 It was a cool, rainy morning, but it didn't keep too many people away.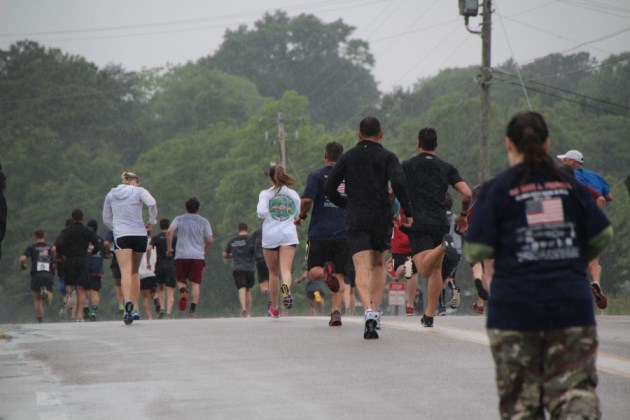 Here is an 8-minute video from this year's walk.