Ainsley's Angels took part this year too.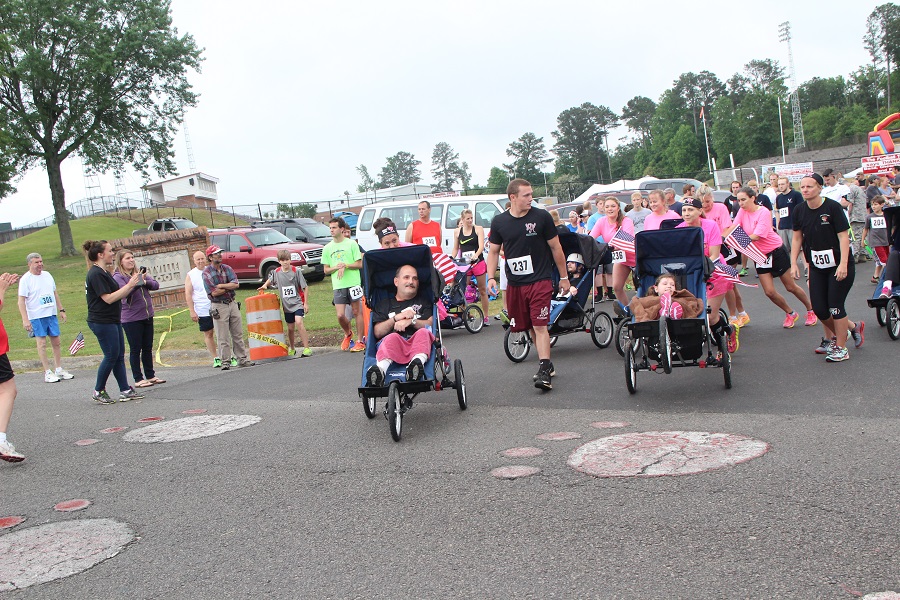 Kyle Defoor ran the walk route in 5 hrs, 20 mins. This is him finishing up just as the race awards were being handed out.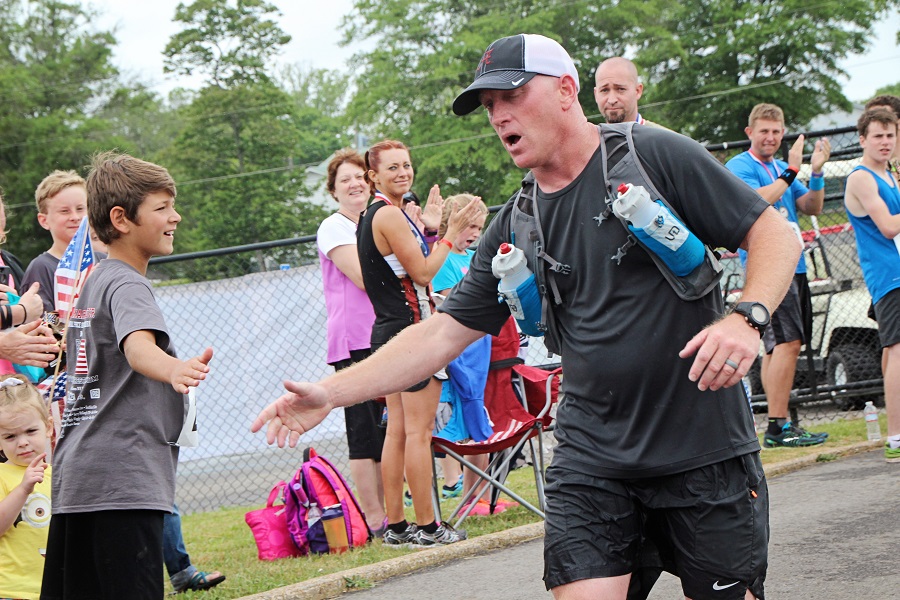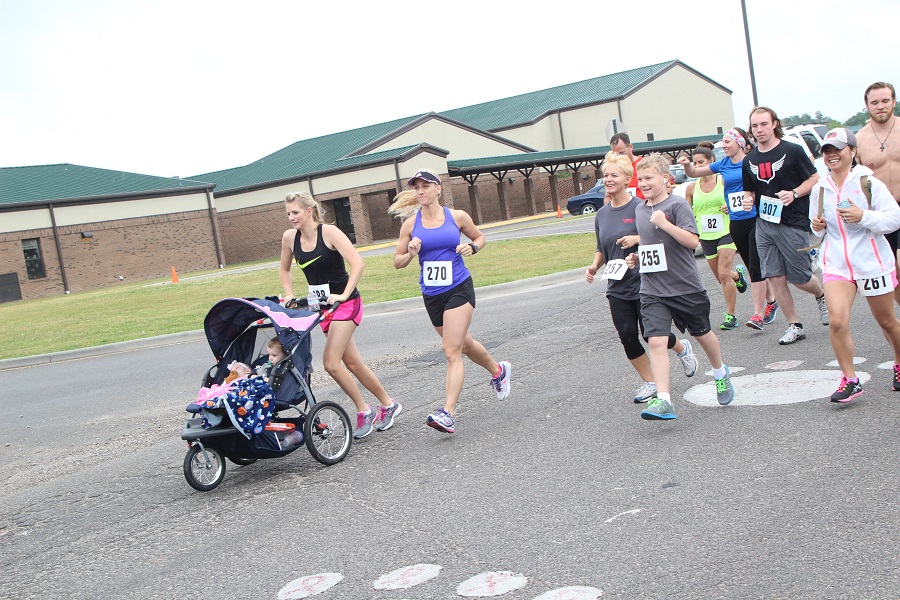 We had 160 participants in the races this year, many volunteers, and much support from community. We also had a spaghetti supper before the race and walk. We are grateful to the many who donated food and time to help with it.
Below are pictures from both the race and 34-mile walk. There are also files being added to the photo galleries, as well as The Mark Forester Foundation Facebook page.
Huge thanks to all our sponsors and the many who donated, in addition to the ones who signed up to run or walk. Johnnie Yellock II and Kyle Defoor together raised $7000. We are able to give our two scholarships this year. The recipient's names and pictures will be posted soon.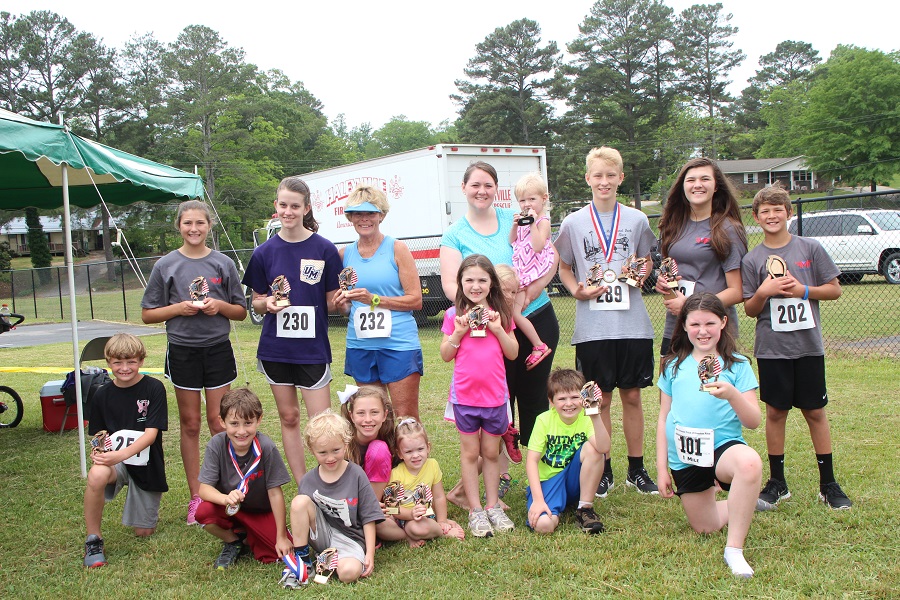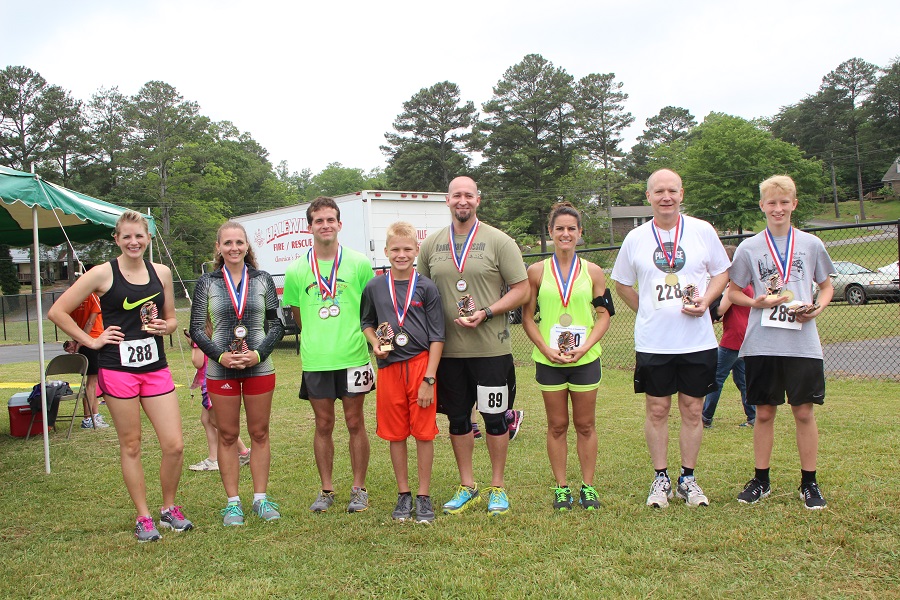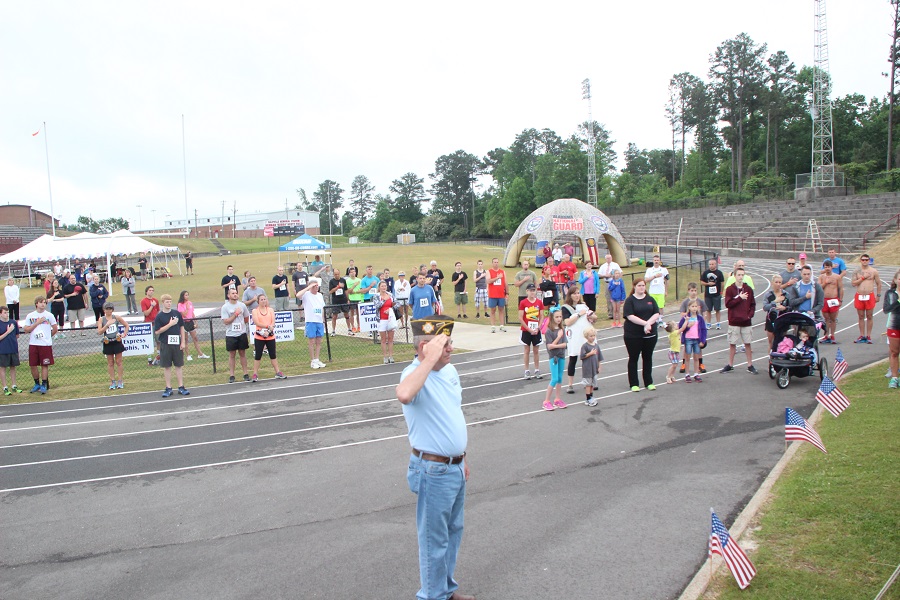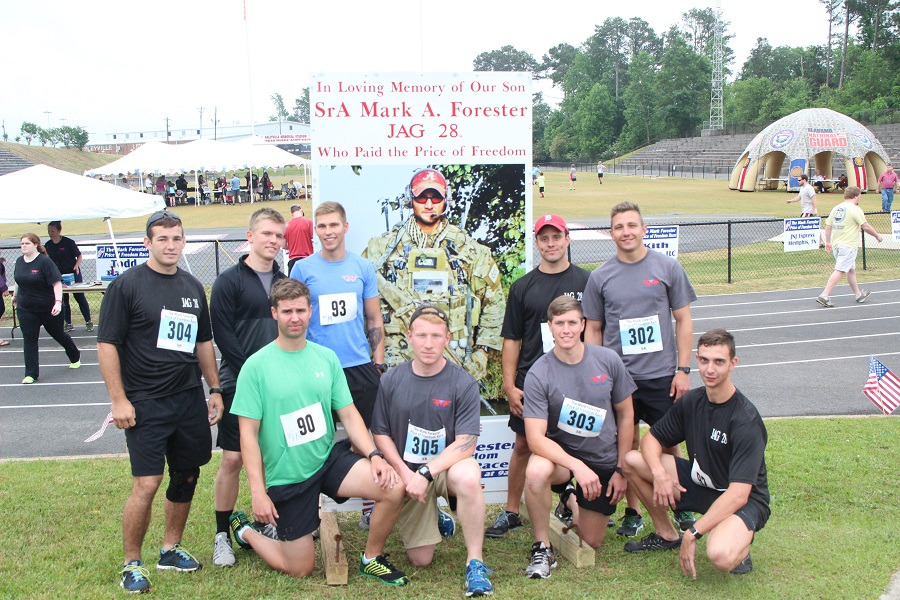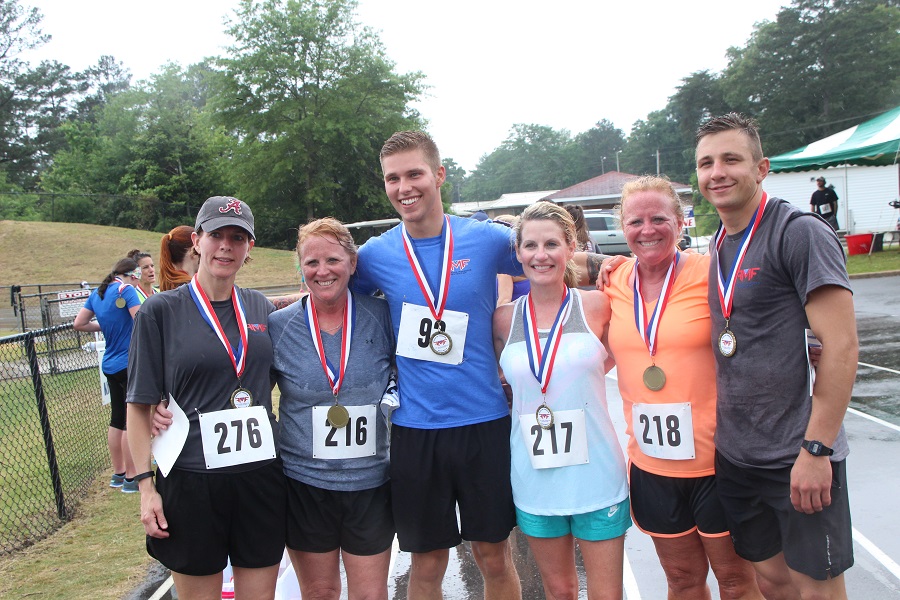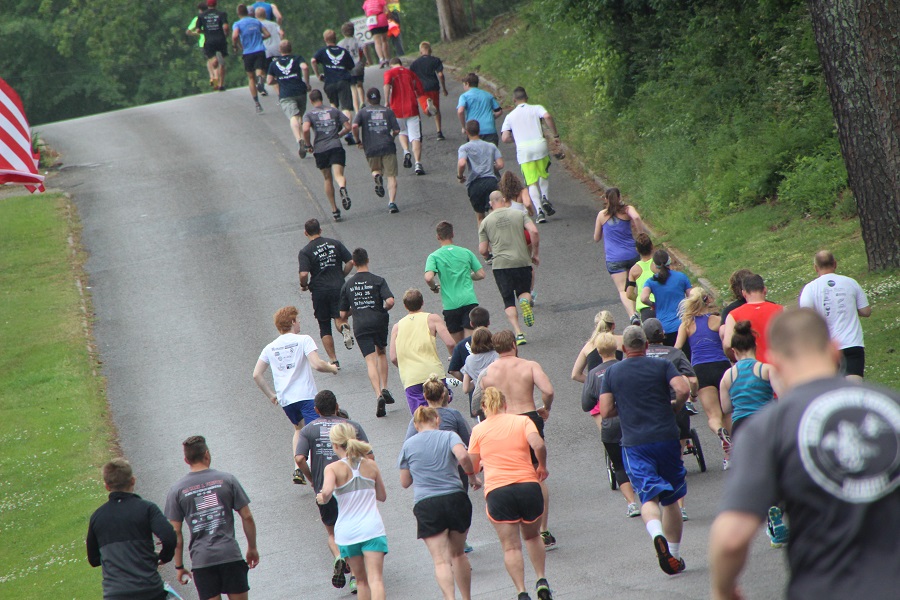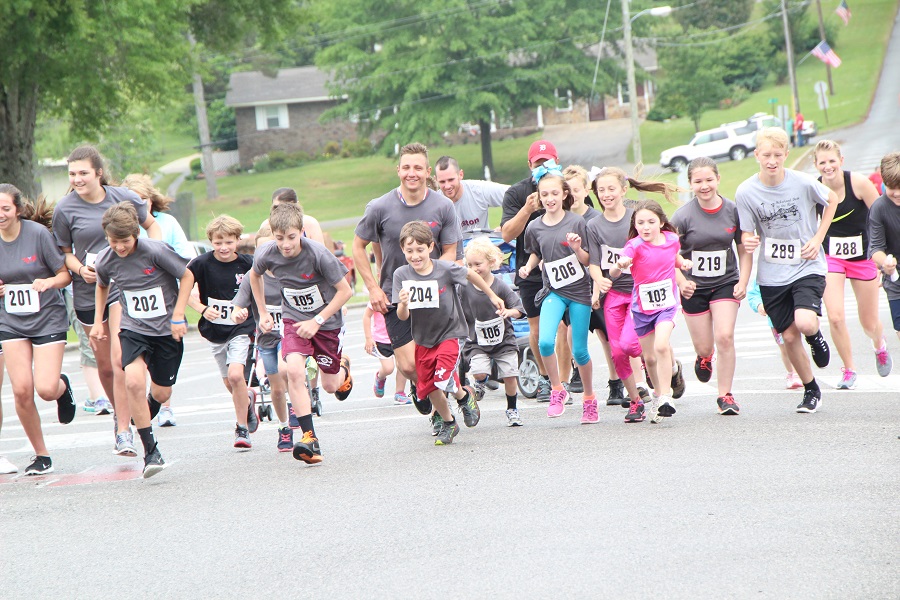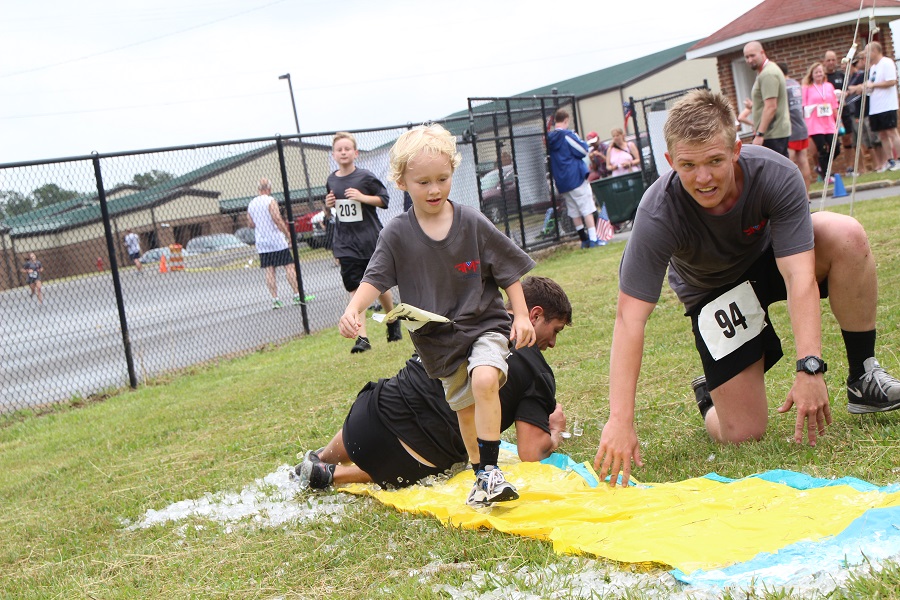 And of course, Memorial Pushups after the race.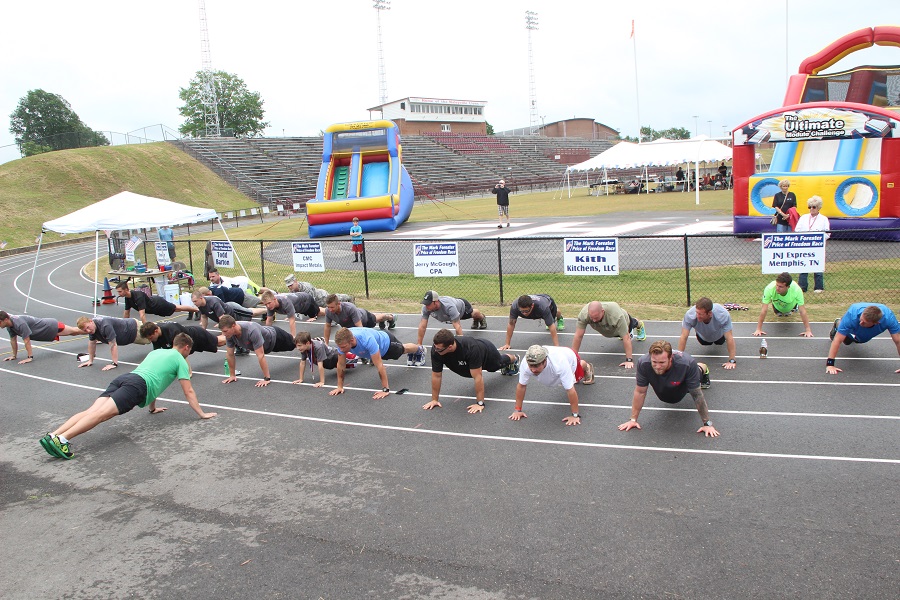 We had 70 walkers this year. Started at 0600 and finished at 1900–just 15 mins behind planned schedule.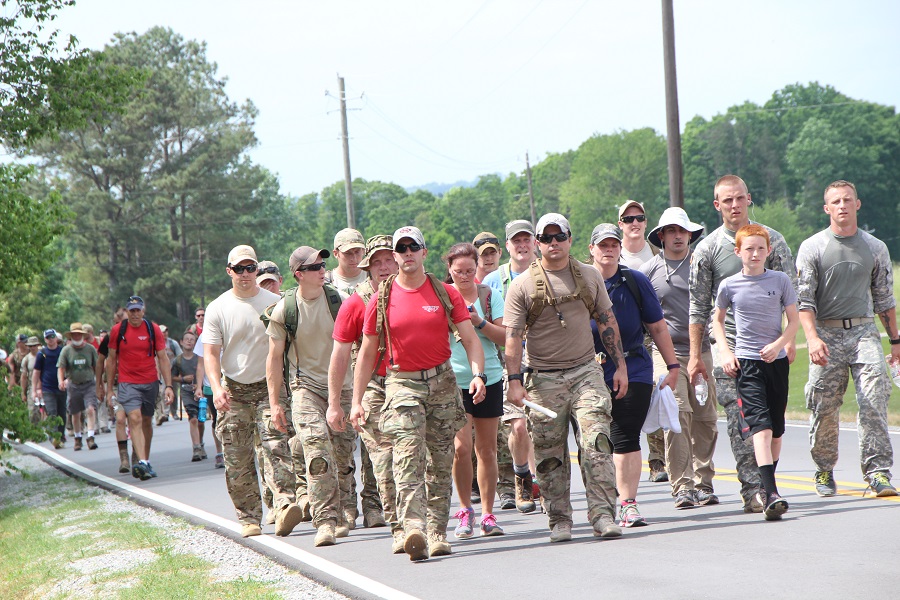 Some blister work.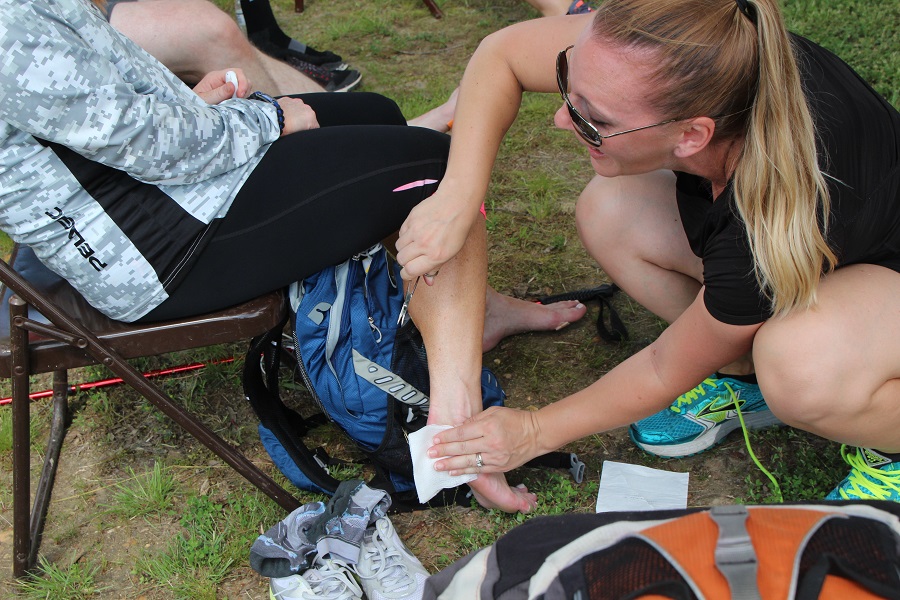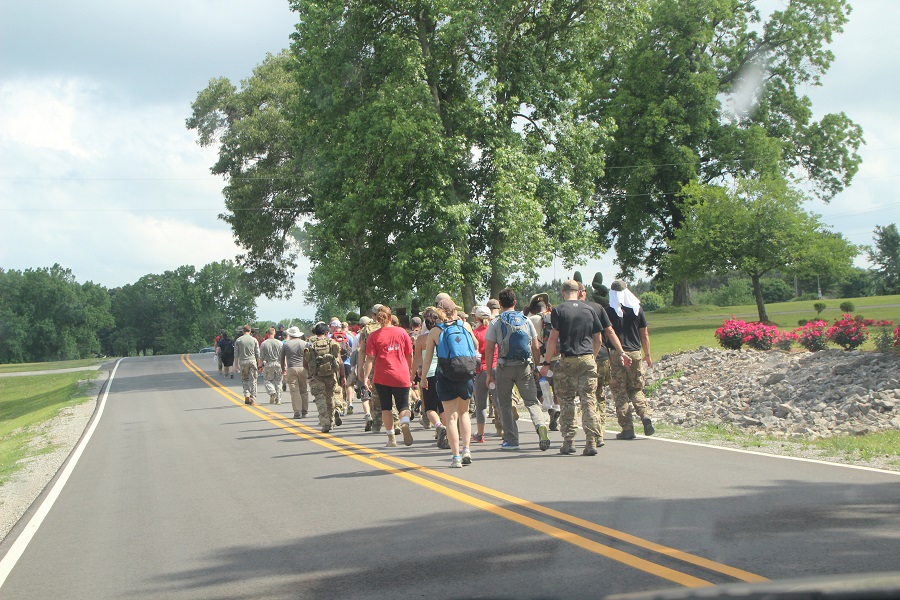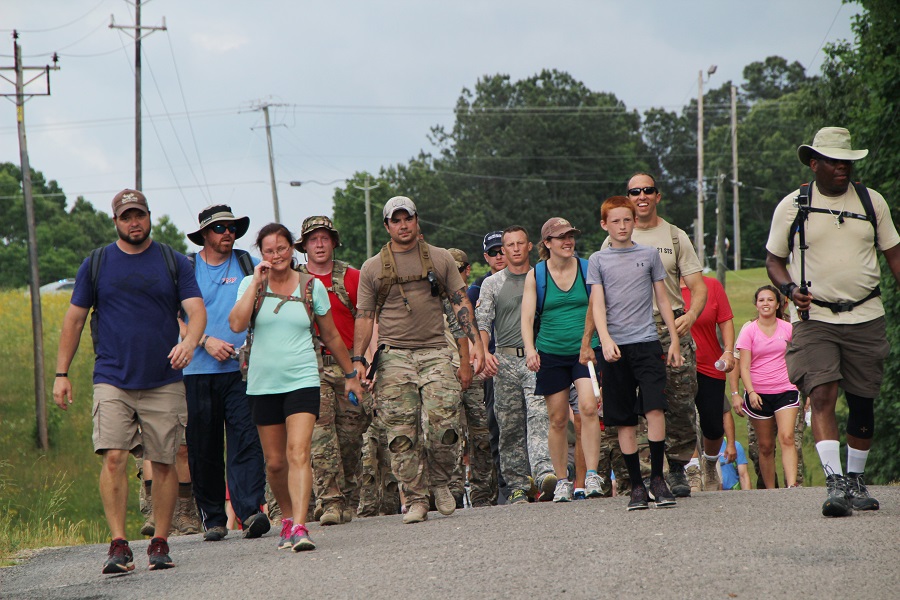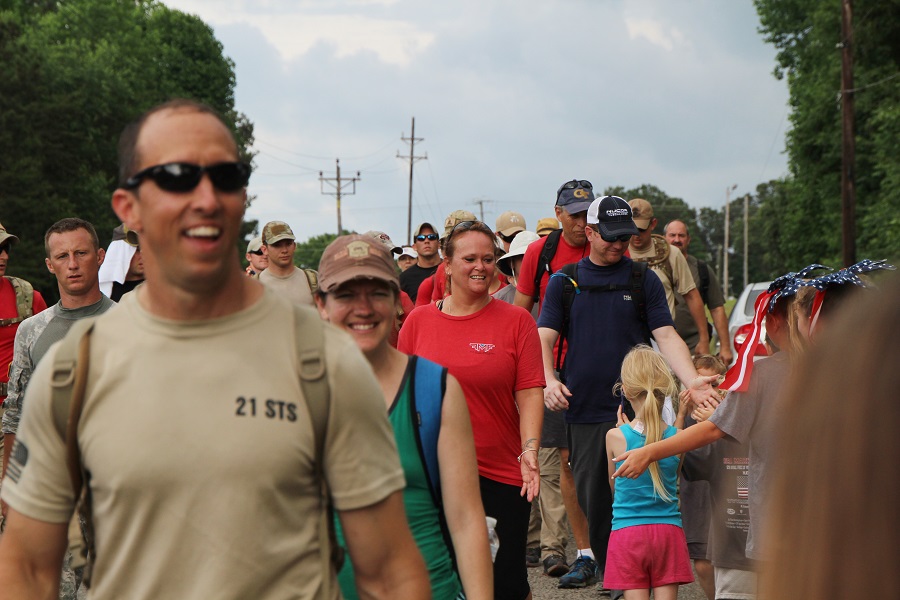 At stop 5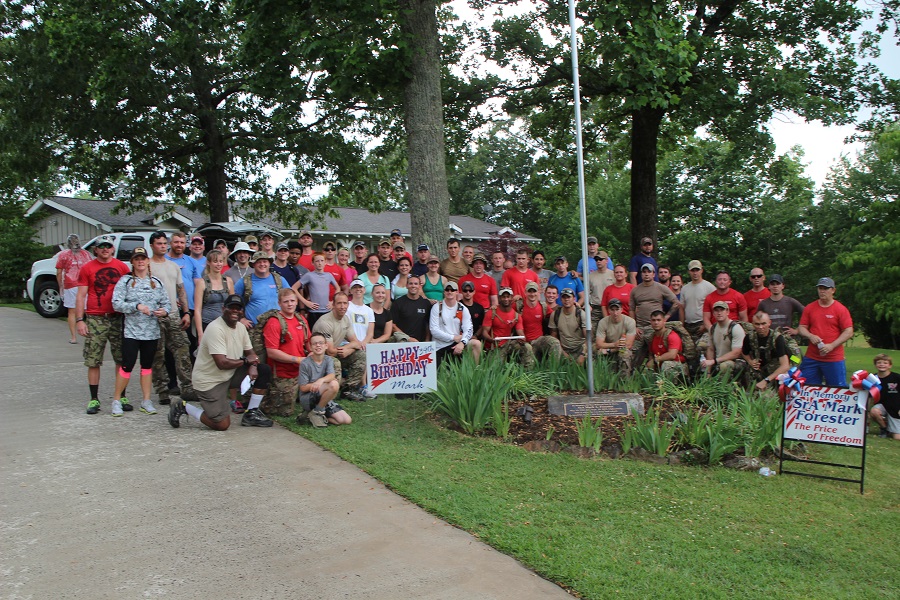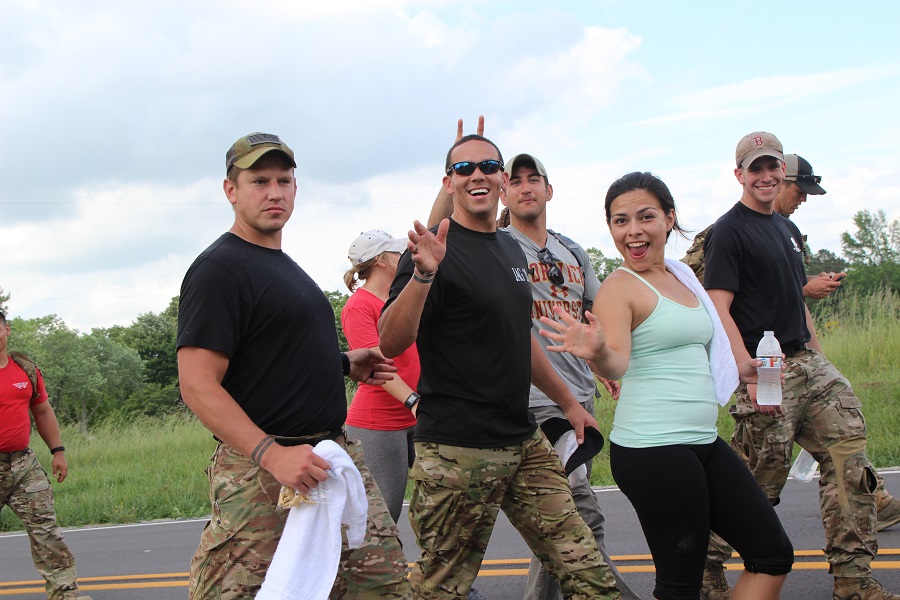 Family and friends who didn't attend the walk in Haleyville, had their own 10k walk at Pope Field, NC.