Shawn Miller, originally from Frankfort, KY, will be attending Sacramento City College this fall and has been awarded the Rocky Mountain Mattress Mark A. Forester Scholarship for this semester.
Shawn was an Army combat medic from 2010-2014 and plans to transfer to UC Davis to finish his Bachelors and hopefully get into medical school after that. He said he wants to be a doctor "so that I can devote my life to saving anyone or help anyone that I have the ability to do so."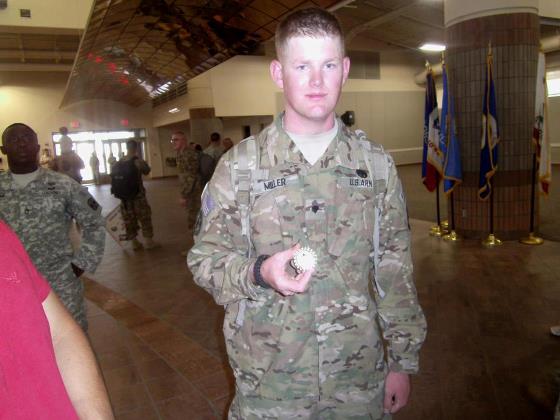 Regarding the scholarship, he says, "I cannot express in words how much even the thought that people are behind me at all means to me no matter how big or how small the scholarship is; support in any way means so much…I enlisted as a medic and was sent to my first duty station in Fort Bliss TX. I wasn't up for a deployment and felt it was my duty to go, so I volunteered to be a line medic for an MP company out of Fort Bliss. I deployed to Afghanistan in 2012 for 7 months. While I was there I learned a lot about myself, as well as the true meaning of sacrifice. I am going to go to school to try and become a doctor in order to fulfill something someone once told me in Afghanistan, "honor the ones you've lost by saving the ones you can." That is precisely what I plan on doing.
Congratulations Shawn. There were over 500 applicants from colleges/universities all over the United States. And most of all, thank you for serving our country.
Below: Shawn working with the locals in Afghanistan.