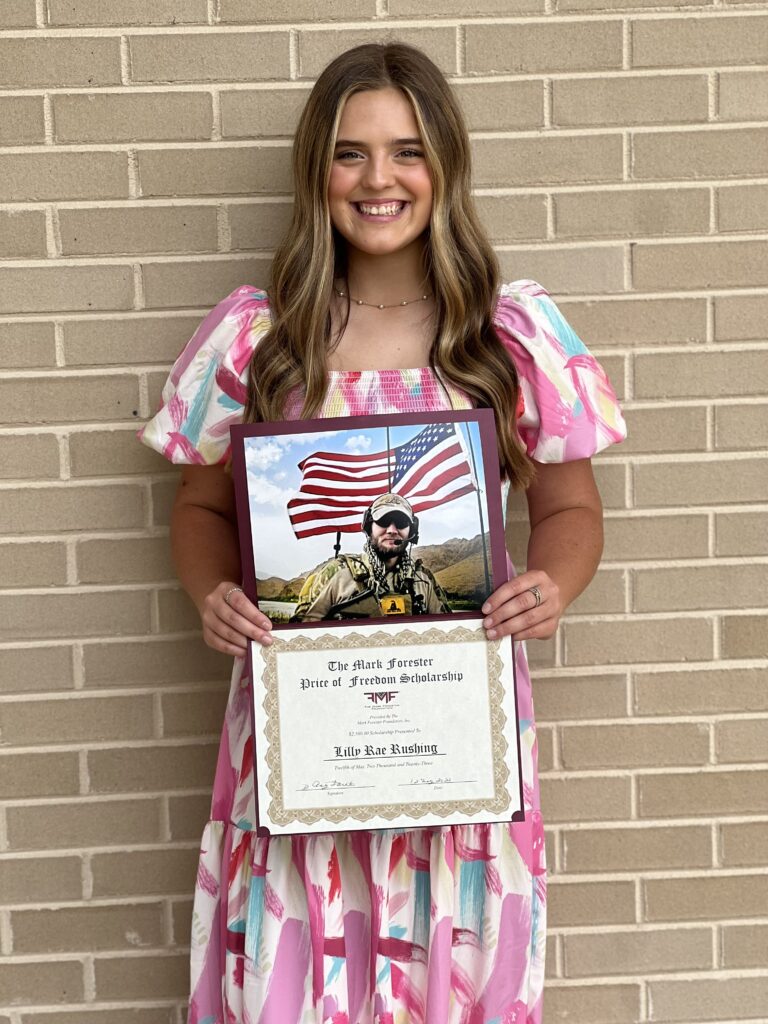 Lilly Rae Rushing was awarded a $2500 scholarship today at the Haleyville High School Awards Day Ceremony. Lilly is a cheerleader and on the softball team. She has also been an outstanding community member as a volunteer.
This marks the 29th scholarship that The Mark Forester Foundation has been able to award since 2011. We couldn't do this without many sponsors and supporters of our fundraisers. We greatly appreciate your support.
Thank you for applying Lilly. We wish you well as you continue your education.
And thank you to all who applied for the Price of Freedom Scholarship.