Lt Col Bill Schroeder was shot by a disgruntled Airman on Friday morning (4/8/16).
In short, the shooter went AWOL after failing to meet water requirements. He was to report on his improper leaving of base and the program. For some reason, he felt it necessary to attempt to kill the First Sergeant (fortunately didn't), kill his commander, then took his own life. Schroeder was able to help protect the First Sergeant.
We know more info will be released at some point, but you can read good details HERE.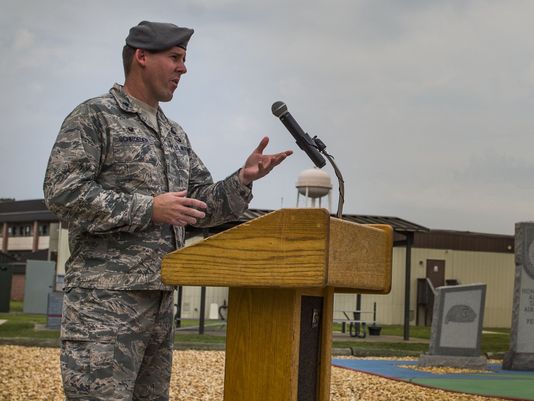 Also, please consider supporting his family. He leaves behind a wife and two young boys.
Lt Col Bill Schroeder Memorial Fund
May God bless his wife, children, parents and other surviving family members.