Yesterday Johnnie's dad notified us of this cowardly attack on his son and his team by terrorists in Afghanistan. The latest news we have is his legs are pretty injured below the knees, but he will survive and will be brought back to the states within the next few days. He has talked to his parents and was mostly concerned for them rather than himself.
Johnnie is a true friend of our family and we pray for his full recovery and for his and his family's comfort. He was a close friend of Mark's. His family has given us strong support since Mark's death. And we congratulate him on recently making Staff Sergeant.
Come home and recover so you can go back and take the fight to the enemy. Once again we learn how dangerous the jobs of our military can be. They know each day could be their last, or could bring serious injury to them or a teammate.
While being at the Combat Control School this week for a memorial and graduation, we have seen first hand the concern and support Johnnie has during this time by the entire CCT community.
Pictured is Johnnie with his parents.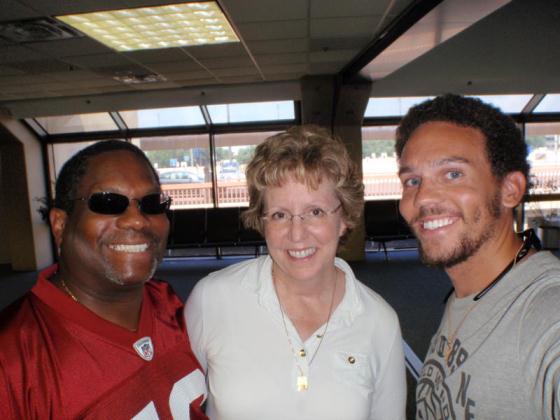 Johnnie with his dad.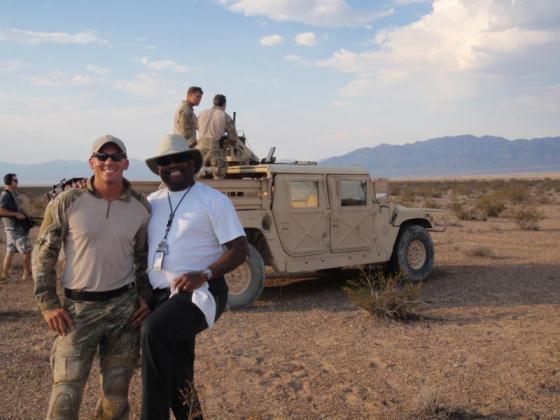 Update:
Johnnie arrived at Brooke Army Medical Center on 13 July. According to his dad, he looked great and was in high spirits. After arriving, he already had the first of several surgeries. Due to his superior physical condition, the orthopedic team accomplished major constructive / reconstructive procedures on both legs and both feet. And were able to close several surgically made, and IED caused openings, which were not planned to be addressed for days!
Glad you're back in the USA Johnnie. Keep your spirits up. We also like that t-shirt from Mark's Memorial Birthday Walk you're wearing in the picture below.