The American Fallen Soldiers Project presented our family with a portrait of Mark, painted by artist Phil Taylor. It was presented on November 16, 2012 at The University of Alabama 'Veteran and Military Affairs' Grand Opening of their new facility on campus.
Phil said he painted about four different portraits of Mark before he got it right. He said the one he presented us was the right one. He captured Mark's eyes, compassion, determination, patriotism, and even his little smirk.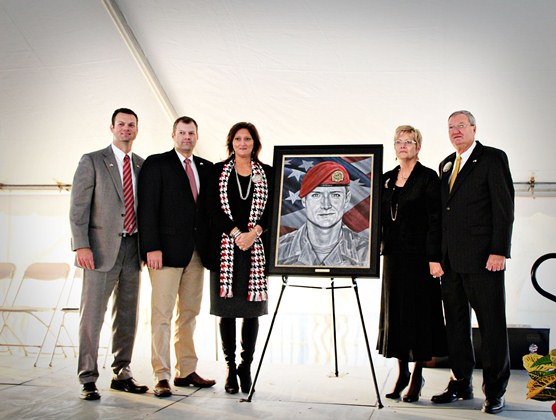 Phil and his wife Lisa are selfless Americans who present about three portraits per month to families of the fallen. It would do you good to read more about him and his organization. And since he's a big Alabama fan, we were able to attend the game together the following day.
The American Fallen Soldiers Project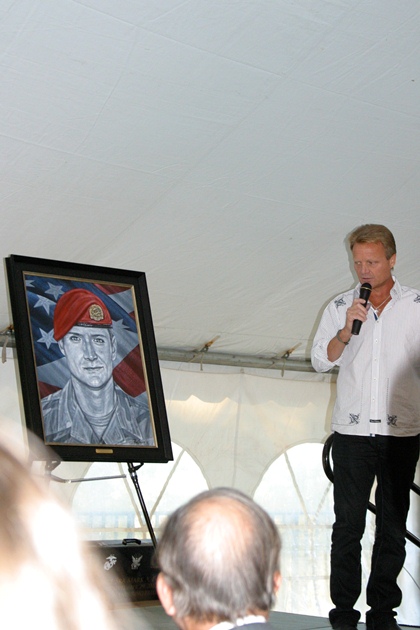 A replica of the same size will be displayed inside the Veteran and Military Affairs office at The University of Alabama. We thank the university for allowing this presentation to be part of their grand opening ceremony.
Watch video created by The American Fallen Soldiers Project for Mark:

The box carrying the portrait easily catches people's attention. Phil likes it that way. Since the portrait doesn't leave his side while in airports, he oftentimes has opportunities to share about the purpose of the portrait and about the hero himself.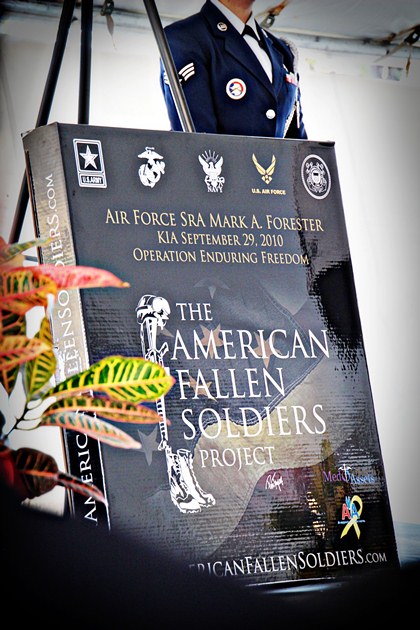 Brandon, the Airman who presented Mark's portrait, as part of the Portrait Honor Guard, actually served with Mark early in their CCT career. Unfortunately his special tactics career ended early due to injury. It was a nice surprise to meet him this day.