In late May 2017, I (Thad) got a LinkedIn message from Mr. Lee Busby (US Marines, Ret.) telling me about his hobby of sculpting US servicemen; primarily killed in Iraq and Afghanistan. He told me he'd been working on a bust of Mark, asked if he could have our blessing and if we'd get involved. We met a few weeks later and I started offering some suggestions.
In this first picture, Lee is studying an image of my ear to determine changes to the existing ear on Mark's bust.
Busby started on Mark's bust in February 2017. I got involved in June of 2017. Here is the progression in 11 pictures below.
Click here for more details and media coverage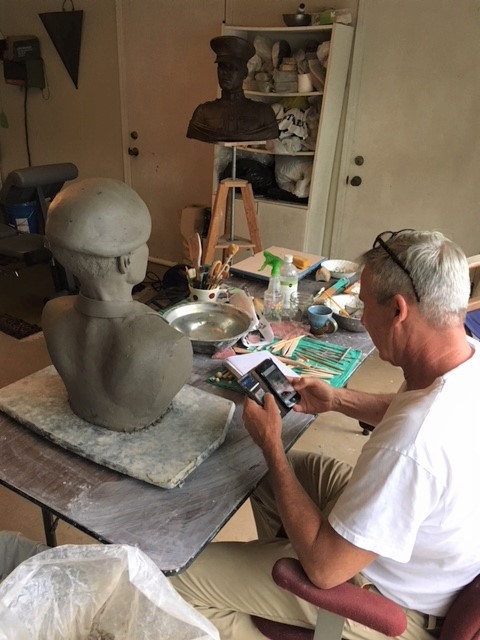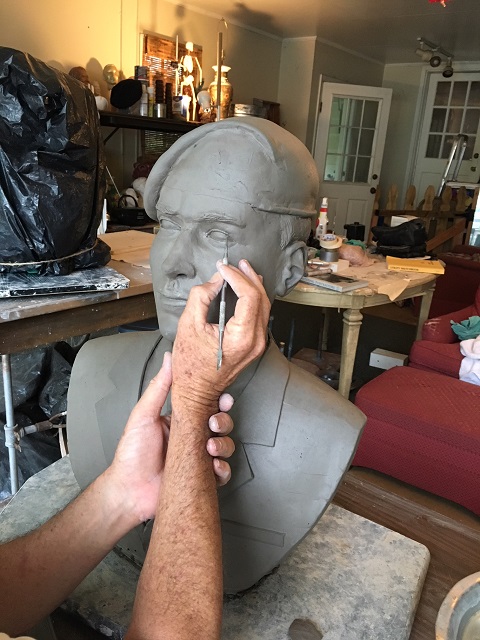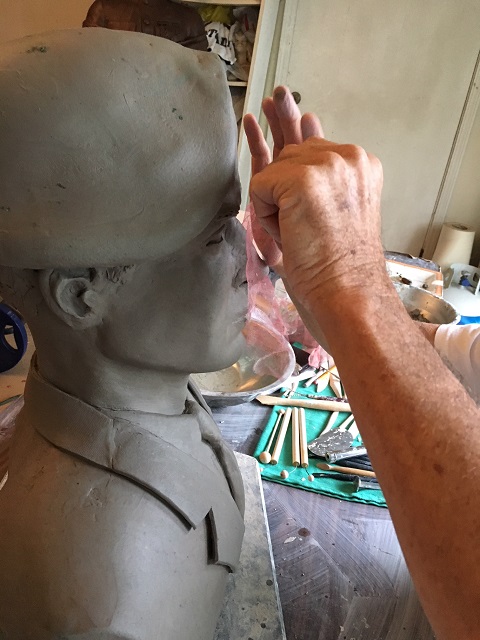 We provided additional pictures of Mark.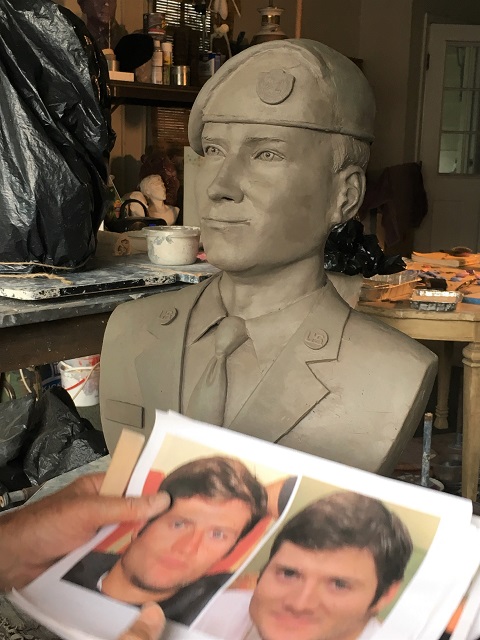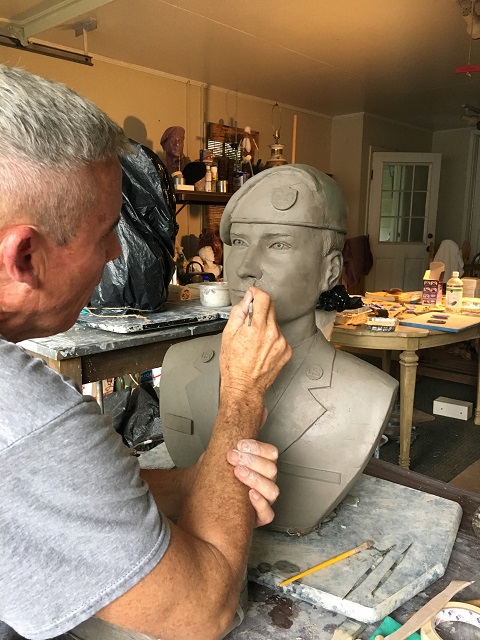 He had to be modified from looking like a much older man, to the young, healthy stud he was (with Dolph Lundgren-like jaw line).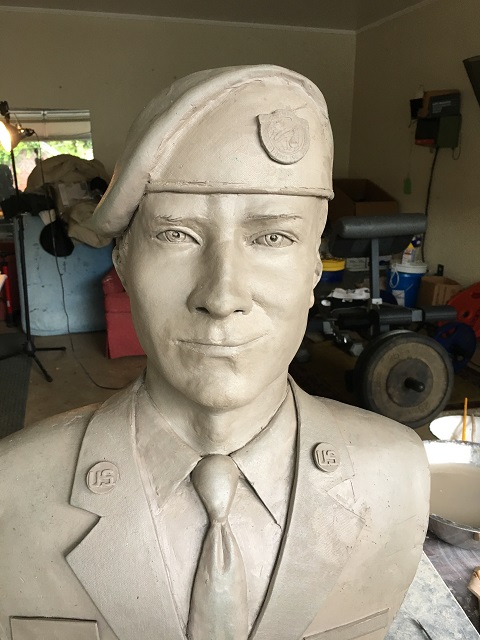 Lee worked with Air Force Special Tactics Public Affairs to make sure his uniform and medals were correct.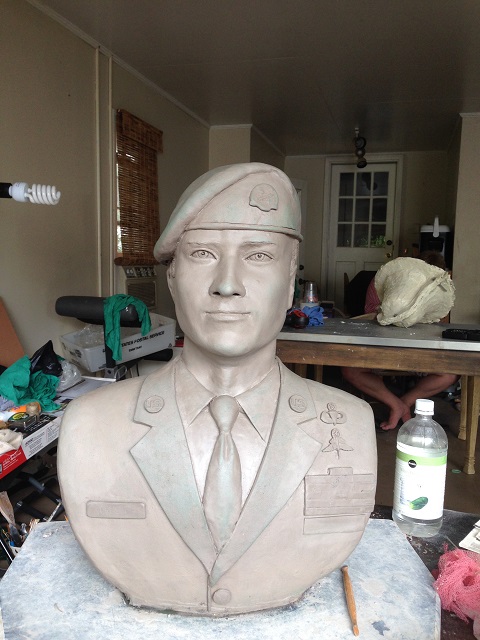 I visited Lee three different times to inspect. Even though Mark is my brother and I knew him well my entire life, I never knew how difficult it would be to help in sculpting his likeness. There are features I never thought about. I just knew what he looked like, but when asked the shape of his eyes, or where his moles were, or specifics about his ears and earlobes, I had to look at pics and ask family. Mom always knew the specifics needed.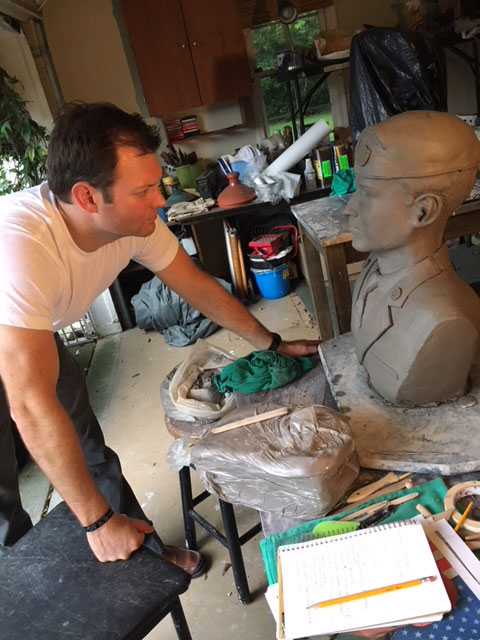 Photo courtesy of The Tuscaloosa News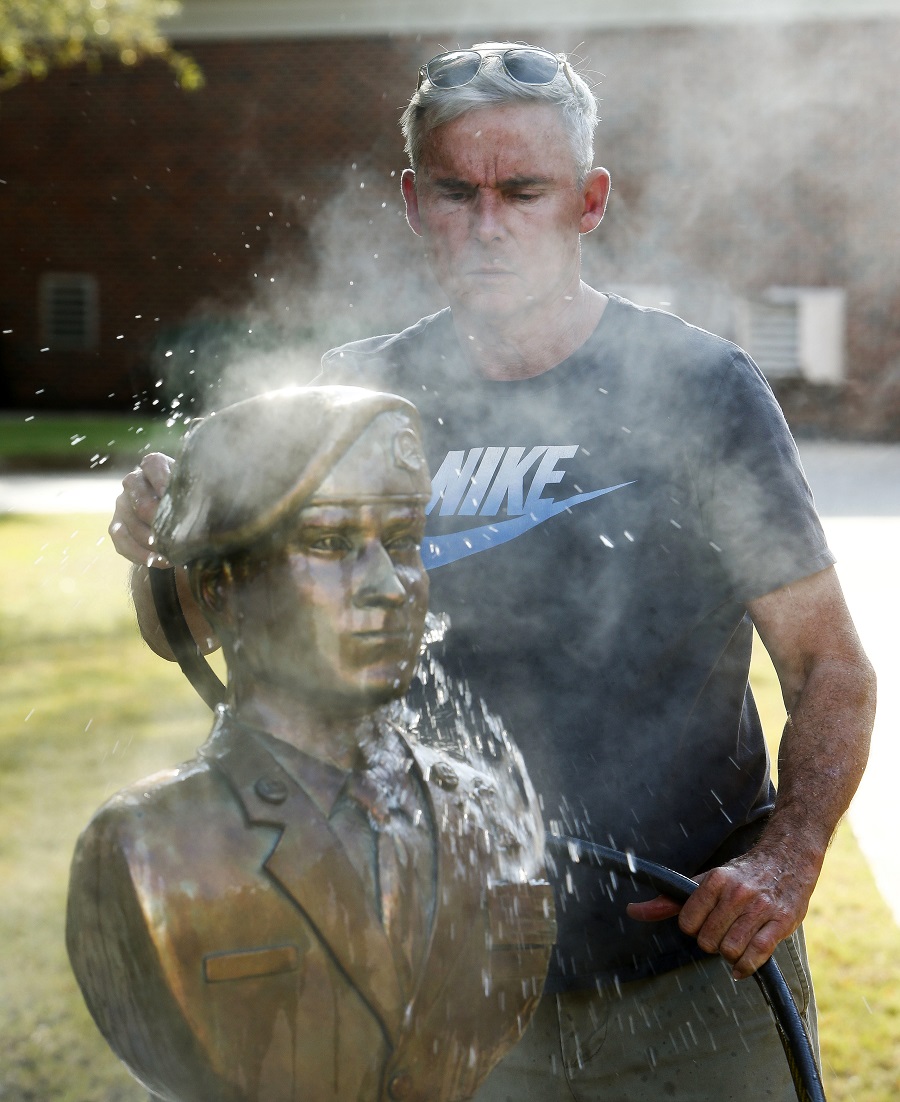 Had to inspect it up close again since this was the first time seeing the finished product.
Photo courtesy of The Tuscaloosa News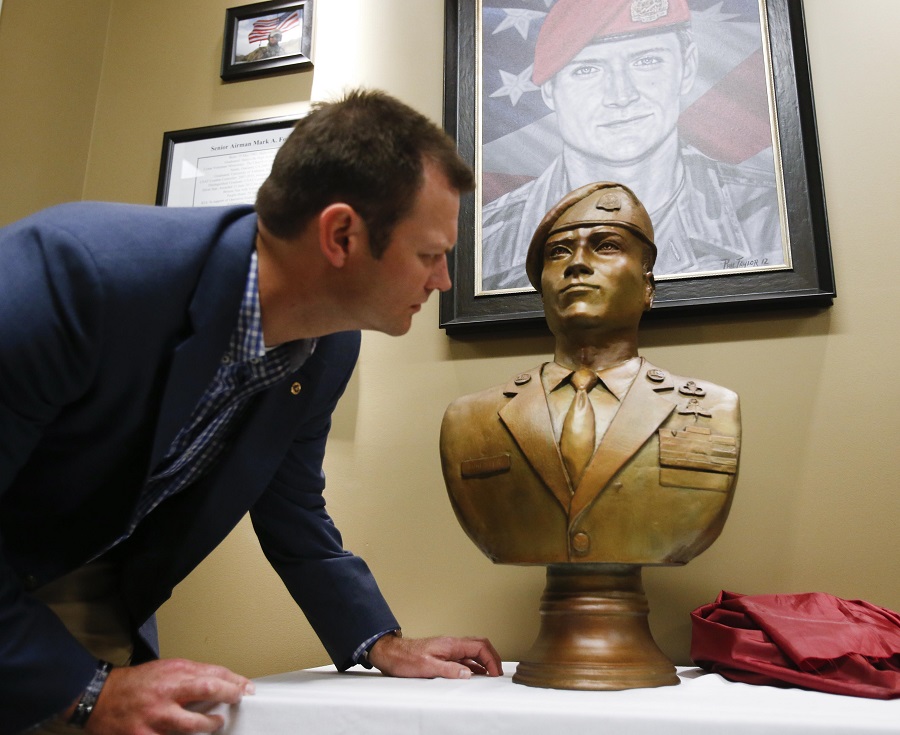 Mr. Lee Busby with finished product after the unveiling at The University of Alabama Office of Veteran and Military Affairs on Nov 8, 2017.
Click here for more details and media coverage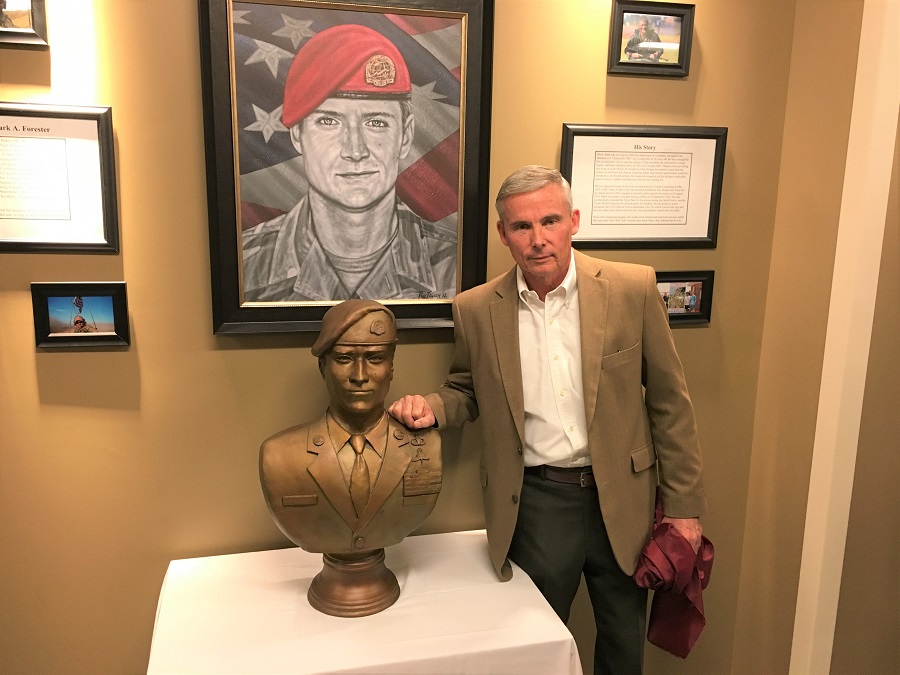 My involvement in this creation was emotionally draining. With each visit, I left worn out. It was like having an emotional or spiritual experience for at least an hour straight. I shared with Lee how difficult it was. As for him, I plan to interview him on Patriot to the Core podcast in early 2018 to get this feelings on it.
I couldn't imagine our parents taking part in this. After going thru it, I can understand why they said for me to just handle. It was an honor to be part of and to see the completed product. We really appreciate Mr. Lee Busby for not only the immense amount of time he spent, but also raising the necessary money. There were many people in the background who helped and for that we are forever grateful.