The family of Mark donated one copy of "My Brother in Arms" to the Haleyville City Library on Friday May 16, 2014. Pictured with Thad below is Assistant Librarian, Suzzane Fowler.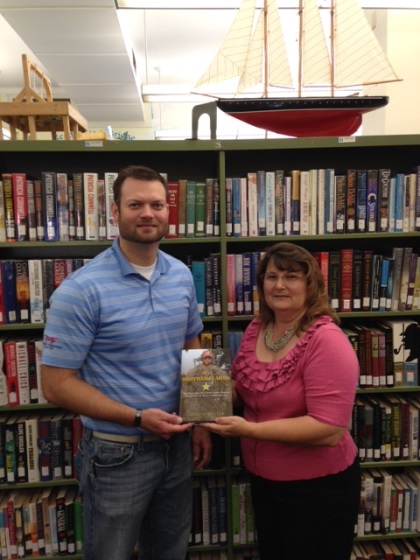 We also donated two copies of "My Brother in Arms" to the Haleyville High School Library. We are honored to have Mark's biography available to students at our alma mater. It was only 15 years ago that Mark graduated from HHS. Pictured below is Pam Steele, Assistant Librarian.
We thank both libraries for being so willing to put Mark's book on their shelves.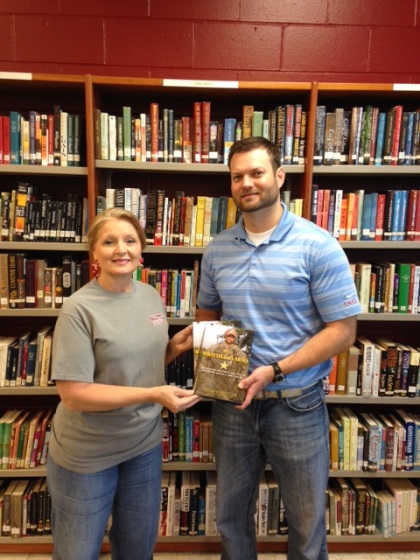 If your library doesn't have the book, you can request it. Plus, you can always purchase from this web site by clicking the book in the upper right-hand portion of the page. Your other options are Amazon, Books-a-Million and Barnes and Noble. In Haleyville, it's available at Alabama Title and Pawn. For those who prefer ebook format, it's available on the Kindle platform.