The Mark Forester Foundation has been established to honor an American hero, SrA Mark Andrew Forester.  Our priority is to provide scholarships to Haleyville High School students who exemplify patriotism, selflessness, commitment, faith, and determination, which were the basis of Mark's life.  They were also traits that he carried forth until his final breath on the battlefield.  We are a non-profit, 501 (c)(3) organization.
It is the desire of Mark's family that his example be preserved and shared with the world. First and foremost, we do this by providing a college scholarship to at least one Haleyville High School student each year. The city of Haleyville and the school system have been very supportive to our family since Mark's death and we want to give back to our home town. We also want students to understand that freedom does not come without a price. We take awarding this student(s) scholarship very seriously. A scholarship will be awarded to a deserving student(s) who exemplifies the same character traits and patriotism that were the basis of Mark's life. The foundation will allow these and other goals to be accomplished.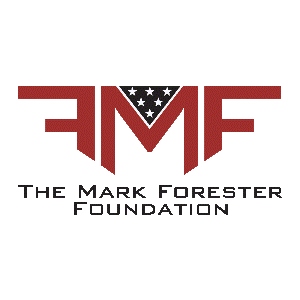 JAG 28
The Foundation picked Mark's now-retired call sign, JAG 28, to symbolize and represent the Foundation's charitable fundraising activities.
Mark was a man of integrity whose high standards came from his strong faith in God and his deeply rooted religious beliefs. From August 2000 to October 2002, Mark was serving a volunteer mission for his church, The Church of Jesus Christ of Latter-day Saints, in Oakland, CA. On September 11, 2001, terrorist attacked our nation. Mark was outraged that our country had come under attack and knew at that time that his calling in life was to defeat terrorists that want to destroy our freedoms and way of life.
When Mark returned home from his mission, he enrolled at the University of Alabama to complete his college education; at the same time preparing himself, body and soul, to defend our great nation as a U.S. Air Force Combat Controller.
Mark was known for his no-fear attitude and leadership on and off the battlefield. He did not delight in war, but he knew without a doubt that God had put him on earth at this time to do his part in defeating terrorism.
On September 29, 2010 Mark was killed in action in Afghanistan while preparing to rescue a fallen teammate. He paid the ultimate price of freedom along with a Special Forces friend. Mark lived and died by the principles of faith in God, and love of family, country, and freedom. As we like to say, he went out moving forward.
In addition, we donate and support other worthwhile organizations. To date, we have donated to: Special Operations Warrior Foundation, Soldier's Angels, The Welcome Home Heroes Traveling Tribute, The University of Alabama Campus Veteran's Association, Brothers Keepers, Combat Control Association, The American Fallen Soldiers Project, Helping A Hero, Combat Control School Heritage Foundation, Quilts for Warriors, and Wounded Warriors Family Support.
We have also helped support the Love Your Veterans organization and their initiatives to provide treatment and retreats for our veterans. We will continue to support organizations like these so long as we have the funds to do so.
If you wish to donate to The Mark Forester Foundation, click button below to pay via PayPal. To donate by mail, send to:
The Mark Forester Foundation
171 Briscoe Road
Haleyville, AL 35565